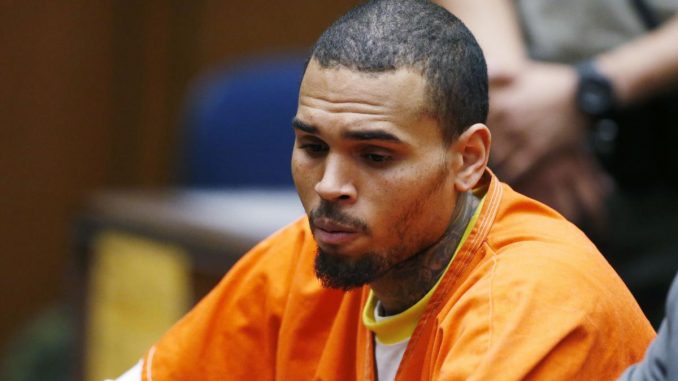 Casey McShea, Staff Writer |
Trigger Warning: The following article contains sensitive material including abuse and sexual assault.
Chris Brown, his bodyguard, and one other unidentified individual were detained by Parisian police and accused of aggravated rape and drug offenses last Monday. Brown and the others were held for questioning, but were released from police custody without facing charges on Tuesday evening. The investigation is ongoing, according to the Paris prosecutor's office.
The "Loyal" singer, 29, was investigated by police after the woman, 24 and unnamed, alleged in a complaint filed to the first district police station that she was raped by Brown at his hotel between January 15 and 16. In an interview with Le Parisien, a daily newspaper, the victim detailed the night of the alleged encounter. She told police that she met the singer at a nightclub near the Champs-Élysées and that later that evening, he invited her and several other women to the Mandarin Oriental, a luxury hotel near Place Vendôme that he had been staying at. Around 4 a.m. local time (10 p.m. EST), one of Brown's friends allegedly grabbed her by the arm and convinced her to go back to the hotel with them and another girl.
At the hotel, Brown's bodyguard allegedly took everyone's cell phones. Once in the room, the woman said she was offered a drink and noticed drugs in the room. She also said that there were more than a dozen other people in the hotel room. At one point during the night, she went to the bathroom and Brown allegedly followed her, grabbed her arm, and pulled her into a room that resembled a closet. The victim told the paper that the alleged assault went on for nearly 30 minutes.  The woman claimed that Brown's friend and his bodyguard also abused her in a bedroom.
"My life's shattered," she told Le Parisien. "If I filed a complaint, it's not for the money. If anything, I want justice. And to make sure the horror of what I went through does not happen to another girl."
Brown denied the accusations on his Instagram, writing, "I wanna make it perfectly clear… This is false and a whole lot of CRAP! Nnnnnnnneeeeeeeeeevvvvvvvvvveeeeeerrrrrr!!!!!!
For my daughter and my family this is so disrespectful an is against my character and morals!!!!"
Brown has a history of violent episodes and legal trouble. In 2009, he was arrested for physically assaulting his then-girlfriend, singer Rihanna. He pleaded guilty to felony assault and completed probation in 2015. Two years ago, another ex-girlfriend of his, model Karrueche Tran, was granted a five-year restraining order against him. Last spring, Brown was accused of presiding over a drug-fueled orgy at his Los Angeles mansion, where a woman was sexually assaulted by two of his associates. Most recently, Brown was charged last month in L.A. with two counts of having a restricted species without a permit after he posted a picture on Instagram showing his daughter with a Capuchin monkey.
Brown filed a false accusation complaint in Paris the Thursday following the alleged incident. The one-page complaint, submitted by Raphael Chiche, Brown's lawyer, asks the Paris Public Prosecutor's office to investigate the claim as a criminal matter. The charge carries a penalty of five years in prison and a fine of around $50,000.