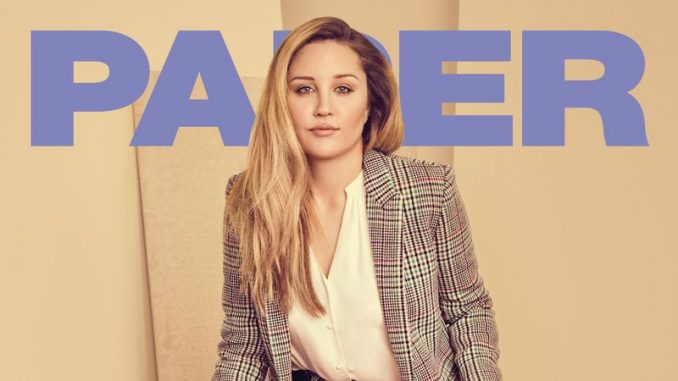 Tara O'Leary, Staff Writer |
Paper Magazine's "Break the Internet" piece on Amanda Bynes did just that. The rightfully titled cover story announcing the 32-year-old's return to acting sent social media users into a frenzy. Bynes sat atop Twitter's trending topics as users reacted to the personal interview, rehashing her past and discussing her hopes for the future.
Bynes' rise to fame happened when she very young. She began acting in youth plays and had an agent by the time she was seven. From there, she appeared in over 20 commercials within a year and a half, but her big break came when a Nickelodeon producer saw her perform. Following an audition with the channel, Bynes received a role on "All That" and after three years on the show, Nickelodeon formed a new series centered around the young actress. She led "The Amanda Show" for three seasons and earned a reputation as one of the most promising young performers.
She made her movie debut in 2002 with "Big Fat Liar." Bynes, who was 15 at the time, was then offered a leading role on a new show, "What I Like About You."  While doing the show, she continued to work on multiple movies, including "She's the Man." When asked about the 2006 film, Bynes mentioned that she fought for Channing Tatum to be her co-star; "I was like 'This guy's a star – every girl will love him!'" After convincing the producers to go with Tatum, "She's the Man" marked his first major role and he broke out with the lead part in "Step Up" that same year. "I love her," Tatum told ET, following the release of the Paper Magazine interview, "I'm so happy she's killing it again and just back on the right track. She's so talented and so special." However, while their movie was considered a success, Bynes was not happy with the result. "When the movie came out and I saw it I went into a deep depression for 4-6 months because I didn't like how I looked when I was a boy," she said. "I've never told anyone that."
After reminiscing over some of her biggest accomplishments, the interview takes a turn to discuss where things went downhill for her. "I started smoking marijuana when I was 16," Bynes admitted. Her experimentation with smoking evolved over time into the use of ecstasy, Adderall, and cocaine. "I never got high from cocaine. I never liked it," Bynes confessed, stating she only tried the drug three times. She then went on to say, "I definitely abused Adderall." Bynes remembered reading an article that called Adderall "the new skinny pill." She recalled thinking, "I have to get my hands on that," and she was able to get ahold of it by going to a psychiatrist and faking ADD symptoms.
Her decision to quit acting came after seeing herself in "Easy A." While many viewers loved the movie, Bynes wasn't a fan. "I literally couldn't stand my appearance in that movie and didn't like my performance," she recalls. "I was absolutely convinced I needed to stop acting after seeing it." Bynes revealed that she was high on marijuana when she saw the film, as well as when she regretfully tweeted her official retirement afterwards.
Once she retired, Bynes felt as if she had lost her sense of purpose, revealing, "I was just stuck at home, getting high, watching TV and tweeting." Bynes referred to her collection of questionable tweets as something she would turn back time and change if she could, "I'm really ashamed and embarrassed with the things I said…It makes me feel so horrible and sick to my stomach."
Now four years sober and a student at the Fashion Institute of Design and Merchandising, Bynes is looking to fully turn things around. The president of the school, Toni Hohberg, had nothing but praise for the 32-year-old, stating, "She's tasted the worst of the world and she's come through it beautifully." Bynes says that she is coming out of retirement with "excitement and hope for the best." With a dark past now behind her, Bynes has "no fear of the future" and believes that "it's only up from here."