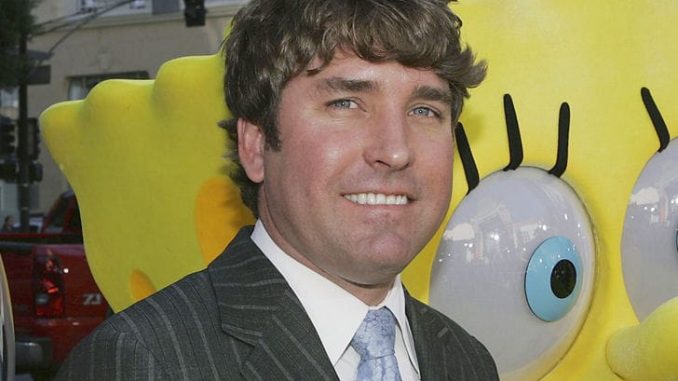 Katie Hèbert, Staff Writer |
If you've grown up saying "I'm ready!" to watch the world's most beloved sponge, you won't be ready for this news: Stephen Hillenburg, the creator of the hit cartoon, "Spongebob Squarepants," has died.
In 2017, Hillenburg announced he had amyotrophic lateral sclerosis (also known as ALS or Lou Geurig's disease). He passed away in his home in Southern California on November 26 at the age of 57.
Hillenburg earned a bachelor's degree in National Resource Planning with a concentration on Marine Biology from Humboldt State University in 1984. While he ended up teaching marine biology at what is now known as the The Ocean Institute, his passion for drawing and the arts allowed him to get a Master of Fine Arts in Experimental Animation at the California Institute of the Arts.
When Hillenburg was inspired with the idea to pin the spotlight on a yellow sponge, he was a writer and director for "Rocko's Modern Life," another cartoon on the Nickelodeon channel. Hillenburg, with his marine and art based backgrounds, described the inspiration for the hit show: "A sponge is a funny animal to center a show on. At first I drew a few natural sponges—amorphous shapes, blobs — which was the correct thing to do biologically as a marine science teacher. Then I drew a square sponge, and it looked so funny. I think as far as cartoon language goes he was easier to recognize. He seemed to fit the character type I was looking for—a somewhat nerdy, squeaky-clean oddball."
Spongebob Squarepants' first ever episode aired on May 1, 1999 on Nickelodeon, where it has been housed ever since. The show has inspired two movies: "The Spongebob Squarepants Movie," which aired in 2004, and "The Spongebob Movie: Sponge Out Of Water" which premiered in theaters in 2015. The hit show also inspired a 12-time Tony nominated musical, which took home a Tony for scenic design and had 327 performances, before closing in September of this year.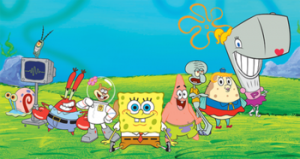 While fans mourn the death of Hillenburg, they also thank him for creating a show that was a vital part of childhoods. People took to social media to share tribute art and memories; they shared their stories of how grateful they are for such a show. SUNY Oneonta Alum, Delsy Joya-Reyes, shared just how important this show was in her childhood, "I'm eternally grateful for Spongebob, as ridiculous as that might sound. This show is the reason I can speak English. It was truly a building block for my path on learning a foreign language. Spongebob was one of the two very first T.V. programs I watched when I was younger. The repetitiveness of the show, the antics, and dialogue between characters; it all made sense in my head." Joya-Reyes also commented on the activities that take place in Bikini Bottom, home of our famous sponge, and how this show allowed her to gain knowledge about marine life, and life in general, adding, "I couldn't understand what they were saying, but they were DOING it. One of the examples I give is jelly-fishing. I would have NEVER known what that was or meant but because this show had an incredible way of not just dialogue and conversation between characters, it never failed to make connections to whatever action was going on. Even the first episode, I didn't know he was going to apply for a job until Mr. Krabs sent him out for the spatula and all that. It's a show that is consistent with the appropriate dialogue and appropriate action between characters and on the T.V. screen itself."
Some fans are even working to create a petition to have the National Football League play "Sweet Victory" during the Superbowl Halftime show, inspired by the episode where Spongebob and his friend, Squidward, go perform at the "Bubble Bowl," as a tribute for Hillenburg's passing. Joya-Reyes' love and appreciation continues with iconic episodes, such as the "Bubble Bowl," as she says, "Let's be real, Stephen Hillenburg didn't have to go THAT hard on the Bubble Bowl… but he did just that."
Nickelodeon compiled scenes from the show's most iconic episodes to create a tribute video, ending it with a song from the show, "Best Day Ever," writing, "Thank you, Steve Hillenburg, for making everyday the Best Day Ever." Nickelodeon also held a Spongebob Squarepants marathon on December 2, with the same sign of thanks.
Knowing this news might not give you the best day ever, but you can thank Hillenburg for all the sweet victories that provided us with a hilarious, creative childhood.