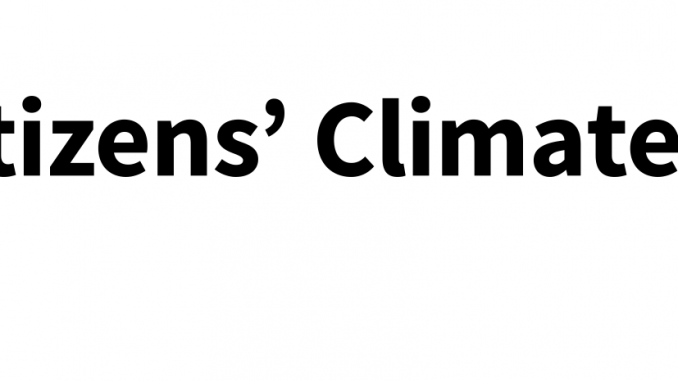 Cheyenne Doragno, Contributing Writer |
Debates and discussions surrounding climate change can make people feel helpless, fatigued, overwhelmed, or even emotionally desensitized. Being aware and concerned about climate change is a good start. However, 77 percent of New Yorkers already believe that global warming is happening, according to a 2018 Yale survey. So where does the majority go from there?
Many people take individual strides to reduce their carbon footprint, by, among other steps, recycling, cutting down on waste, and eating in environmentally-friendly ways. This is a vital and admirable initiative, but change needs to be ushered in on a grand scale. Climate change is already affecting the world via temperature extremes, natural disasters, and plummeting biodiversity; future repercussions include jeopardizing agriculture, diseases spreading with increasing rapidity, and floods displacing people from their homes. Everyone needs to come together with a positive attitude and take action as a community; the people cannot wait for politicians to voluntarily resist climate change with sustainable solutions. Representatives respond to the political will of the people.
One way that local activists can connect is through The Citizens' Climate Lobby (CCL), an international nonprofit nonpartisan environmental group that establishes a working relationship with government representatives, regardless of their political identity. CCL enables volunteers to take part in creating the political will for environmental action.
CCL works to pass an annually growing Carbon Fee and Dividend on fossil fuels at the source: mines, wells, and ports of entry. The net revenues would then be distributed to U.S. households to offset the subsequently higher consumer prices. Moreover, CCL estimates that 58 percent of individuals would receive more money back than the increased prices would cost them, with said gains most greatly benefiting elders, youths, minorities, and lower income earners.
This plan receives bipartisan support because it will create jobs, put money back into people's pockets, allow the economy to remain stable, and make alternative energy sources more affordable. This is a market-driven solution with minimal need for government regulation. Seventy -four percent of Americans already believe that CO2 should be regulated as a pollutant, according to a 2016 survey by Yale University. Now, we just need to enact this principle into policy.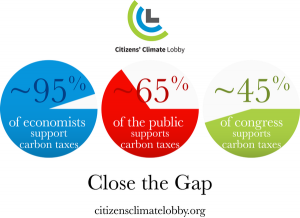 Anyone can make a difference on their own schedule and in ways that suit their skills. First and foremost, people need to vote for representatives that prioritize a sustainable solution to climate change. Then, one may significantly drive their representatives to act on climate change by writing them letters, asking them to join the Climate Solutions Caucus, making speeches at events, getting coverage from news organizations, and getting local officials and business leaders to sign endorsements for effective political policies. CCL is one resource that informs and guides people in taking such actions toward a conscious future.
To learn more, visit the CCL website at: citizensclimatelobby.org