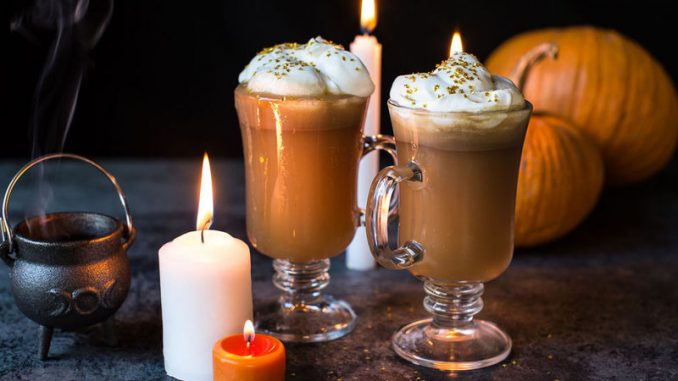 Maggie McCann, Contributing Writer |
On October 31, club members and friends of Oneonta's Harry Potter Club and Fright Club gathered in the Hunt Union Waterfront room to celebrate all things Halloween at this year's Zombie Prom and Death Day. Attendees were encouraged to dress up in their best Halloween costumes and bring their friends for "food, mocktails, music, and games—not to mention a revamped costume contest and prizes," according to the SUNY Oneonta website.
This year's celebration was a bit different than years past; in previous years the two hosting clubs held separate parties of the same titles to honor the spooky holiday. This year, however, the clubs combined their efforts to host a bigger and better than ever Halloween celebration.
At 8:00 p.m. Wednesday night, students came piling into the Hunt Union Waterfront room in costumes. Every outfit was just as unique as the last. The event included food like chocolate fondue with strawberries, pastries, and pretzels with cheese sauce. Mocktails, butterbeer, soda, and candy were also provided.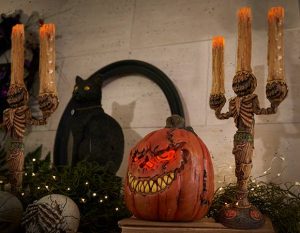 After everyone had arrived, the hosts of the event, the Harry Potter and Fright Club executive board members, introduced themselves and thanked everyone who attended. In addition to their introductions, the executive board members discussed the events planned for the night where anyone could potentially win prizes. Their introduction led us into the first event of the night: freeze dance.
As the night went on, many more prizes were given out during games like musical chairs and an eating-contest, a brand new addition to the event. The main event of the night was the costume contest, a staple of the Zombie Prom and Death Day parties. The executive board called this "a revamped costume contest," with new rules and all new categories. There were five categories, not including "Best Overall," which consisted of volunteer contestants.
The categories were as follows: "Spookiest," won by someone dressed as a xenomorph, "Funniest," whose winner was wearing a cow costume, "Cutest," won by a scarecrow, "Most Nostalgic," whose winner was dressed as a '90s Newsie and "Best Group Costume" won by two girls dressed as Mario and Luigi. Each winner was voted on by the executive board and was also rewarded with a golden skull. The last category, "Best Overall" consisted of all the runners-ups from the previous groups including some other costumed contestants. This categories' winner was dressed as Waluigi and similarly won a golden skull. Lastly, the executive board had their separate type of "Best Overall," voted on by the crowd. The winner of this category dressed, uniquely, like Julius Caesar complete with arrow wounds and a sign that read "¿et tu? Brute" which is a line from the Shakespeare play.
Before the night came to an end, there was one more chance for prizes to be won, a raffle for four different prizes that any attendee could win. The awards included a Harry Potter pop figure, DVD copy of Goosebumps, a stuffed animal, and a toy gun. The 2018 Zombie Prom / Death Day Celebration was an overall success with lots of great costumes and entertainment. With the Fright and Harry Potter clubs joining forces,  new and exciting things may be coming to future Halloween celebrations.