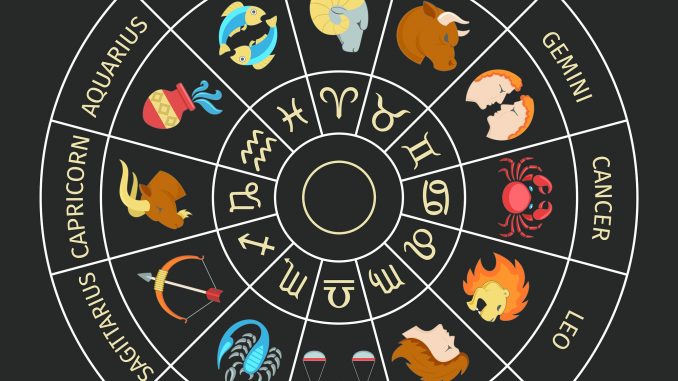 Aries (March 21-April 19) Happiness looks good on you, Aries! The intensity of last week lessens somewhat, allowing you to focus on what really brings you joy. You might be eager to explore new interests, take a course, or get out more. Allow yourself some leisure time!
Taurus (April 20-May 20) Take a look at your surroundings and seek the truth this week, Taurus. Whether it be with a partner or friend, take this time to communicate honestly with the important people in your life. This will inspire your relationships to flourish.
Gemini (May 21-June 20) Talk and thought is your mantra this week, Gemini. You may feel encouraged to make more conversation, especially if there are issues to sort out or plans to make. Reaching out to another to make amends could be a good idea, especially since a willingness to listen to what they have to say could help you understand them better and even deepen your bond.
Cancer (June 21-July 22) Take charge this week, Cancer. It's in your nature to avoid facing tough situations head-on, and sometimes that means distancing yourself from causing any new problems. However, this week, it's time for you to be bold. Ask for what you want, and don't be afraid to take a risk!
Leo (July 23-August 22) You might find yourself needing to let off some steam this week, Leo. Seek out new adventures, and maybe try exerting this energy through activities of sports or hiking. Let out some of the anger or frustration you may be struggling to get through.
Virgo (August 23-September 22) You may be feeling a little homesick this week, Virgo, and that's totally okay! Take a weekend and maybe head home for a couple days. Focus on self-love and what you really need to truly be happy. Maybe all you've really been needing lately is some home-cooked meals!
Libra (September 23-October 22) This week demands direct communication, Libra. Push aside the part of you that is insistent on people-pleasing and speak your mind. It might be a little uncomfortable, but it's necessary for you to live a meaningful life.
Scorpio (October 23-November 21) It's your season, Scorpio! Spend time with friends this week as you embrace your time of the year. But, don't neglect to take some time to yourself. Whether this means reading a book, writing your thoughts down, or taking a nap— do what you feel is best for your happiness, and get in touch with your inner thoughts and feelings!
Sagittarius (November 22-December 21) You have an optimistic week ahead of you, Sagittarius! You might receive guidance from a dream or some words of wisdom from someone you consider to be a mentor in your life. Catalyst this guidance to greater things and stay positive!
Capricorn (December 22-January 19) Capricorn, you may find that you're more connected to your feelings this week. You could be encouraged to learn more about yourself, and this could be a very productive time when you feel moved to change some things about yourself and your life. Self-reflect, and take some time for yourself!
Aquarius (January 20-February 18) Consider leaving your comfort zone this week, Aquarius. You might be presented with an opportunity that might be hard to ignore. Consider it because it could invite a new and rewarding phase into your life.
Pisces (February 19-March 20) Stay optimistic about success this week, Pisces, and it will be yours. Think about your goals and ambitions, and seek out what steps are required of you to propel yourself toward success. Showcase your skills, and take action!