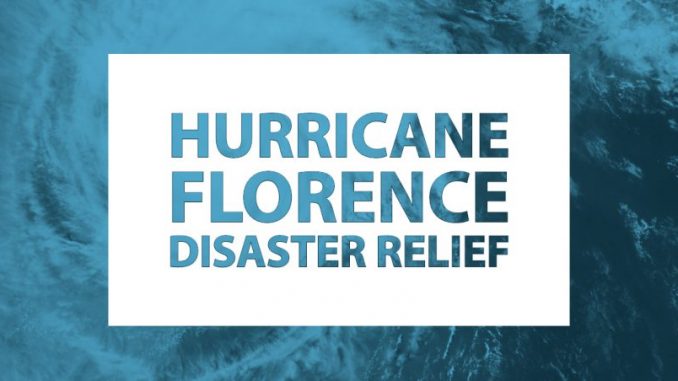 Tara O'Leary, Staff Writer|
At 7:15 am EST on September 14, 2018, Hurricane Florence touched down in North Carolina. The category one hurricane brought eight trillion gallons of water and 90 mph winds along with it, largely impacting both Carolina states.
In the aftermath of Florence, 43 people have been confirmed dead and even as the storm has subsided, rising water still poses a serious threat. "Although the winds are gone and the rain is not falling, the water is still there and the worst is still to come," said South Carolina Governor, Henry McMaster. Most of the damages in the area have been a result of flooding. South Carolina's Waccamaw River has reached record breaking levels and will continue to rise and threaten surrounding neighborhoods. Eleven of Carolina's dams breached, including one that allowed coal ash to seep into the Cape Fear River. Major floods in rural areas have also largely affected their livestock, as 3.4 million poultry birds are now dead.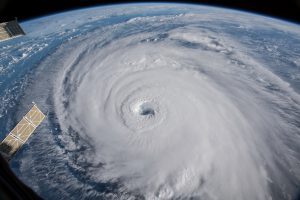 Prior to the landing of Hurricane Florence, many residents had to leave their homes. A lot of help was given for the evacuation process. Various airlines waived baggage and pet fees for those trying to get out. U-Haul businesses in Georgia, North Carolina, South Carolina, and Virginia offered free storage spaces where evacuees could leave possessions they wished to protect. Both Verizon and AT&T offered free calling, texting, and data to their customers in the area, but the help didn't stop there.
Many officials believe that this technology also assisted with their evacuation. In North Carolina, they had a website that allowed residents to sign up for text alerts on rising water nearby, and in South Carolina they had a mobile app that let users know if they were in an evacuation area and where to seek shelter.
Following the storm, many more have reached out to assist in the relief process. The U.S. Coast Guard has members from across the country flying in to help with rescues. They have seven helicopters in North Carolina, searching for those that need to get to higher ground. Along with the Coast Guard, more than 6,000 National Guard soldiers are in the area with six million emergency meals to give out. Michigan has lent a big hand in the relief as well. Their Humane Society sent a team to South Carolina to help relocate animals.
Local athletes have also stepped up to provide aid for their communities. Julius Peppers, defensive end for the Carolina Panthers, donated $100,000 to relief and recovery efforts. Basketball legend Michael Jordan, who once called Wilmington home, led the Charlotte Hornets organization in their relief efforts. Jordan and the Hornets spent a day packing 5,000 food boxes to be shipped to both North and South Carolina. Along with the food boxes, Jordan donated a generous 2 million USD.
Carolina officials are finding it difficult to determine the total destruction with floods still occurring. The current estimate is 1.2 billion USD in damages. "It's clear that the destruction in eastern North Carolina is historic," said North Carolina Governor Roy Cooper. "Now is the time to come together and begin the work of rebuilding our communities and making families whole."
If you would like to help with the Hurricane Florence relief you can make a donation through the Red Cross by calling 1-800-RED CROSS or texting "FLORENCE" to 90999. You can also donate to the North Carolina Disaster Relief Fund or if you would like to help animal rescue groups you can donate to the American Humane Association.