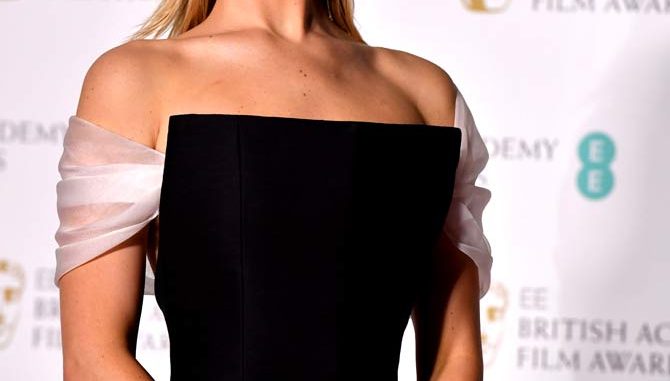 Chrystal Savage, Staff Writer | 
The seventy first annual British Academy Film Awards (BAFTA) was held on February 18. Joanna Lumley, English actress and winner of two BAFTA TV Awards, hosted the prestigious event held at the Royal Albert Hall in London.
The ceremony was overwhelmed with stars and the royal family alike, yet was overshadowed by the politicized "Me Too" Movement (MTM). The cause has broken the silence around nearly 18 million sexual assault victims. This number may seem like a lot, however, these survivors are only women who have come forward to report the crimes committed against them since the late nineties. The actual victim total is likely significantly higher.
At multiple events, the color black has been used to combat a variety of social shortcomings, such as the underrepresentation of minority groups and issues. At the LXXI BAFTA, the "Me Too" Movement planned to make their presence known and draw attention to their cause through a black themed attire. Countless film stars aligned their appearance with the motion, among them: Angelina Jolie, 42, Margot Robbie, 27, Lupita Nyong'o, 34, Salma Hayek, 51, Octavia Spencer, 45, and Julie Walters, 68.
When the expecting Duchess of Cambridge, Kate Middleton, 36, arrived with her husband, Prince William, the Duke of Cambridge, 35, in a less than definitive support of the MTM, a public outcry followed the appearance. The Duchess made a controversial statement with her intentional wardrobe choice, arriving at the star-studded venue in a dark green dress with green jewelry, a black belt, and clutch. Many speculated that this was Middleton's way of showing subtle support without disrupting the system or "rocking the boat." Despite her true intentions, she would be aligning herself with a particular ideology regardless of what she wore, whether she wanted to or not.
Jennifer Lawrence, American actress, 27, also caused a controversial disturbance herself. The actress attended the awards to promote her film "Red Sparrow," released in the United States on March 2. The film has a 61 percent Rotten Tomatoes rating and follows the life of an injured Russian ballerina turned undercover "Sparrow," or secret intelligence agent. Lumley introduced the actress by saying "who better to kick it, the whole evening, off than the hottest actress on the planet; soon to be seen in "Red Sparrow," it's the ravishing Jennifer Lawrence." Lawrence then came out and responded, "That was a bit much Joanna, but thank you."
Lawrence was later forced to clear the air claiming that her and Lumley had previously joked around about exaggerating the introduction. She apparaently told Joanna that she could "punch [her] in the face" and that she didn't mean to "[offend] the whole of England." She continued by saying that after such an opening presentation, she didn't feel that she could walk on stage and simply say "thank you." She then quoted "Mean Girls" saying the reaction would have been, "So you agree? You think you're really pretty?"
Despite the controversy, Lawrence's appearance and promotion of her recent role goes hand in hand with the MTM. After her personal information, including nude images, was hacked and leaked to the world, Lawrence was hesitant to take on the movies leading role, as nudity was required. Lawrence feels she reclaimed her body through the role saying, "There [is] a difference between consent and not…I did it and I felt empowered…I [felt] like something…was taken from me and I got [it] back and am using it in my art."
The seventy first annual BAFTAs saw record numbers of female representation both in attendance and in female driven winning and nominated films.