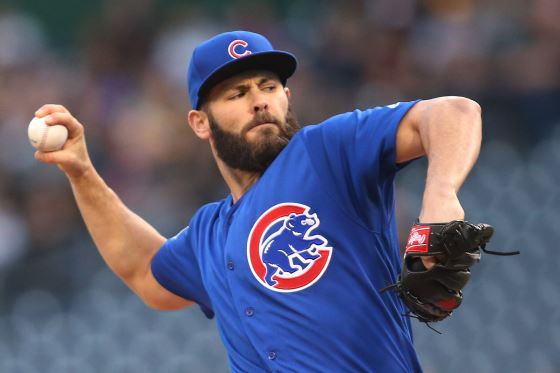 Wyatt Cushman, Staff Writer |
Right now is one of the most exciting times of the year to be a baseball fan. Obviously, nothing matches the excitement of postseason baseball, but that's not something to be thinking about in March. Spring Training and the start of a new season is what's on everyone's mind, and fans and players alike are itching to get another season started. No team is the same as they were a season ago. Trades brought players like outfielder Giancarlo Stanton to the Yankees and free agents like first baseman, Eric Hosmer to the Padres. These men are ready to prove to their new ballclubs they were worth every penny.
What's different right now is that there are several free agents who we thought were locks to find a new team, who are still at home, hoping they will reach a deal soon and finally start their season.
One of the biggest names on the free agent market was J.D. Martinez, an outfielder who played last season with both the Detroit Tigers and Arizona Diamondbacks. Martinez hoped he would be able to sign with a contender for whatever price he wanted due to his highly productive 2017 campaign where he hit 45 home runs, but that was not the case, as he went unsigned throughout the winter. After some uncertainty, Martinez finally found a new home and signed with the Boston Red Sox. The move wasn't shocking because many believed Martinez would be a top target for the Red Sox, who need some more production out of their offense, but the timing and willingness of both sides to come to terms with one another raised some eyebrows.
While Martinez found a new place to call home, others have been less fortunate, such as former Cubs pitcher Jake Arrieta. Arrieta was a big part of the Cubs World Series victory back in 2016 and was a key contributor to their 2017 team that was bounced from the postseason in the NLCS by the Los Angeles Dodgers. He's up there in age, but still seems to be more than capable of producing a few more solid seasons.
Joining Arrieta as a surprise player still on the market is Mike Moustakas. Moustakas is a productive third baseman who can hit, and like Arrieta, helped his former team, the Kansas City Royals, win a World Series. Moustakas hit an impressive 38 home runs last year and is still just 29 years old. Some believe Moustakas might land a short-term deal with a top contender like the Yankees, but we'll just have to wait and see what happens to the former Kansas City slugger.
The Major League Baseball season is set to kick off on Thursday, March 29 with games being played all day long. It's hard to imagine players like Moustakas and Arrieta not finding a home at some point, as they are both proven players in the Majors, but they, along with other notable names such as Lance Lynn and Johnathan Lucroy, have gone this far without a new team, so there's no way of knowing just how long they'll stay sitting on the bench.