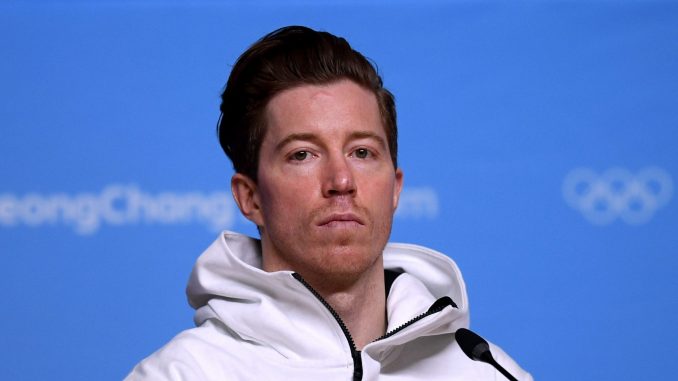 Chrystal Savage, Staff Writer |
Shaun White, professional skateboarder, singer-songwriter, and three time snowboarding Olympic gold-medalist, 31, stood at the top of the Winter Olympics podium for the third time this year in PyeongChang, South Korea. However, the win itself was somewhat controversial and pales in comparison to what's been going on in White's personal life.
White is the lead guitarist of the electronic rock band, Bad Things, which is signed to Warner Brothers Records. The band has released one album, "Bad Things," in 2014. The group consisted of four male members and a female drummer, Lena Zawaideh, 29, who was fired from the band in 2014.
Zawaideh filed a sexual harassment lawsuit against White in August 2016, claiming that he "tried to impose a strict regime" over her for the better part of seven years. Specifically, "White sent sexually explicit and graphic images to Zawaideh of engorged and erect penises, forced her to watch sexually disturbing videos, including videos sexualizing human fecal matter, made vulgar sexual remarks to her." He also tried to alter her appearance including the "sexual appeal" of her hair, apparel, and attire.
When asked about the suit following his win, White referred to the very serious allegations as "gossip." This statement was an alarmingly forgiving assessment of the situation based on the dominant rape culture present in America. White essentially dismissed Zawaideh's accusations as insignificant and not worthy of consideration. The narrative presented by not only the Olympics, but specifically Team USA, was that a male's athletic and career achievements are worth more to the public than the victim's wellbeing and a woman's safety and security. Hours later, White came forward to apologize saying, "I'm just truly sorry that I chose the word gossip. It was a poor choice of words to describe such a sensitive subject in the world today. I was so overwhelmed with wanting to talk about how amazing today was, and wanting to share my experience." White went on to say that he does regret his past behavior, but that he has learned from his experiences and they have allowed him to grow as a person into someone he's proud to be today.
White recently claimed that he will be participating in the 2020 Summer Olympics in Tokyo, Japan, competing in various skateboarding events, as the sport was just added. White went on to assert that he somehow will be at a disadvantage to other competitors in both snowboarding and skateboarding as he, by comparison to other Olympians, will only have two years to train for each sport.
White's participation in the Winter Games came to a close on February 14, while he was in the spotlight of infamy and has a reputation that is far from forgiven, despite the settlement of the lawsuit. White will remain incredibly relevant in pop culture, so, regardless of the reason, we are far from having Shaun White absent in the media.