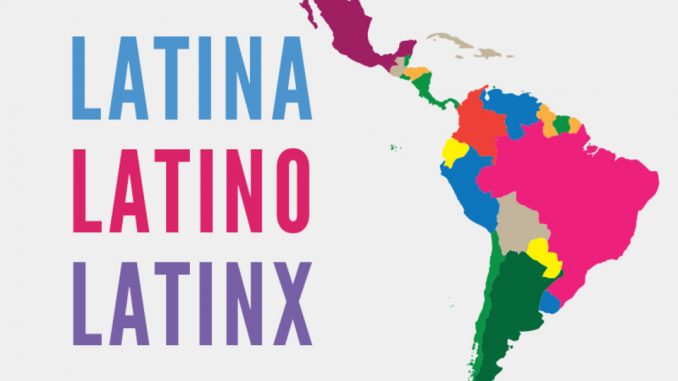 Hanna Da'mes, Staff Writer |
On February 6, Lambda Theta Alpha hosted "Flor y Canto," an event that showcased a concept called "artivism," a term coined to represent activism in art. Vice President, Malena Suarez described it as "[the] performance, art, and spoken word as a method of political activism."
The sorority was founded in 1975, with the goal of spreading political awareness and spearheading activism for Latinas on campus. The group is clearly still carrying out this ambition, as the majority of the art presented was based largely on Latinx culture, whether it be about overcoming struggles as a Latin-American or embracing Latinx identity.
"Flor y Canto" is a festival that incorporates a combination of cultures, bringing to light a variety of artistic styles, customs, languages, values, and hardships that different Latinx cultures inhabit.
Suarez gave a little historical background of the festival, noting that it emerged as a way to dispel the idea that all Latin cultures are the same. The literary festival invites any and all Latinx artists to share, and as Suarez says, "unite these groups but highlight their differences."
According to Suarez, Lambda Theta Alpha has events every week and a half, with similar themes of political activism. The organization practices philanthropy through St. Jude's Hospital, and funds a $200 scholarship with a male beauty pageant that is voted on by peers.   
Malena Suarez was the first to step on stage and deliver a spoken word piece. She dove right into relevant topics such as the harmful effects of Americanization on her self-perception. Suarez's poem captured her struggle in finding her identity as both American and Argentinian. She highlighted not only her struggles with being Latina but of being brown, expressing keenly, "Power is not mine to have because I am not white," a simple, but hard-hitting statement applicable to many people of color.
Her words were compelling and poignant, resonating with those caught in the confusing space between two countries: "If both my homes are homes away from home, do I even have a home?"
Suarez then introduced participants from the audience who signed up to perform. Among them was Jonathan Brown, President of the Students of Color Coalition. He spoke eloquently of the inspired performance of activism versus physical, productive activism: "What's the point of being woke if ya'll still half asleep?"
Shinique Smith, President of Divine Leaders Student Organization, delivered an emotional and personal poem about nostalgia and realizations.
"What I have in me reminds me of you," Smith recited, her calm yet soulful demeanor captivating the audience. "Loving doesn't mean ripping someone apart."
Next, an artist by the name of Tia showcased her painting, "Returning to the Motherland," which told the story of a young girl accepting her identity as a person of color. In the painting, the girl is embracing her mother, which Tia explains is symbolic of girls embracing their culture and country of origin.
After announcements from the sorority and audience members, Malena closed the event with a piece of widely resonating advice: "Don't be afraid to be political," she urged. "Don't be afraid to be radical." This event solidified what the mission of Lambda Theta Alpha has been and continues to be: an advocacy for political awareness and expression.