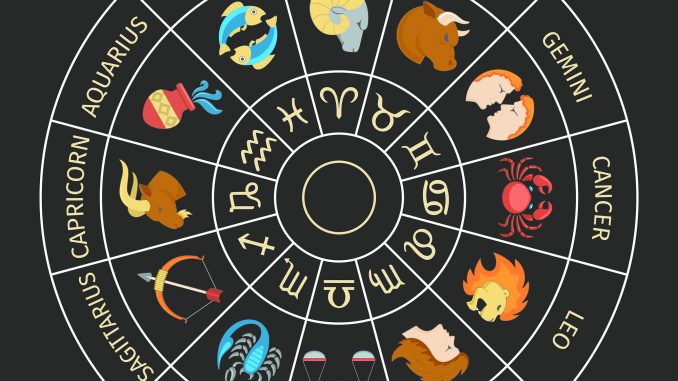 SCORPIO (Oct 20-Nov 19): Germany holds one of the largest zoos in the entire world. Find time this week to research which animals are going extinct, and see what you can do to get involved locally and globally.
SAGITTARIUS (Nov 20-Dec 19): Chile's Easter Island is one of the most mysterious places on Earth. Don't be another mystery, Sagittarius. Get yourself known by joining in on more campus events, particularly heading into the New Year.
CAPRICORN (Dec 20-Jan 19): Indonesia is home to the world's largest flower, the Rafflesia Arnoldi. Although beautiful, it produces a horrid smell. Be cautious of beautiful people, for they could be as rotten as a weeks old leftover turkey.
AQUARIUS (Jan 20-Feb 18): Ancient Egyptians had three different calendars for farming, the moon, and astronomy. Do not let time slip away from you, especially with daylight savings time affecting our perception of it.
PISCES (Feb 19-Mar 20): China's national sport is table tennis. Expand your horizons this winter by participating in a new sport or activity to keep yourself busy during the chilly months.
ARIES (Mar 21-Apr 19): Finland has a dinosaur metal band catered for children called Hevisaurus. Maybe you'll surprise yourself this Thanksgiving by discovering you like something new—like Aunt Beth's secret pie.
TAURUS (Apr 20–May 19): Serbia is one of the largest exporters of raspberries in the world. If you explore your grocery store, you'll probably find some exotic fruits and vegetables, or other international and new products!
GEMINI (May 20–June 19): Way back when, Belize was the heart of the Mayan world. Those Mayan spirits are telling you, Gemini, to keep people on your good side this month.
CANCER (June 20-July 19): Kenya's official languages are English and Swahili. Take some time this winter to try to learn about a new culture or new language! Some of the most influential and respected people are those who can speak multiple languages.
LEO (July 20–August 19): Denmark is said to be one of the happiest countries on the Earth. Do something that makes you happy, whatever it may be. Pure happiness can be as simple as eating too much candy, watching a movie with a friend, or cuddling your pet!
VIRGO (Aug 20 – Sept 19): In Guinea, the anniversary of their Women's Revolt is August 27. There is some kind of national holiday nearly every day in the U.S. Do your research, because life should be celebrated every moment.
LIBRA (Sept 20-Oct 19): The citizens of Iceland read more than almost any country. Make it your goal to find a book to read this Christmas break – it is something you can't possibly regret!