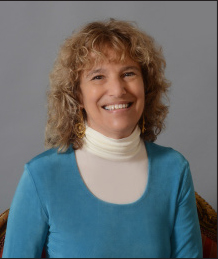 Alexandria LaFlair, Staff Writer |
On November 9, Professor of Sociology at Colgate University and Executive Director of Democracy Matters, Joan Mandle, came to SUNY Oneonta to present her lecture entitled "Women, Money, and Politics: Can We Win?" Mandle's son founded the organization that hosted the event, Democracy Matters, which stresses the importance of politics in young students' lives and the differences this group can make.
The November 7 elections were a major win for women, as many were elected into many political positions, such as governors and mayors. But this progression is not yet enough.
In today's Congress, only 20 percent of the seats are held by women, and an even smaller percentage are women of color. This disproportion can be found around the country in city and state houses as well.
So why are women drastically underrepresented? As Dr. Mandle explained, this is partly due to the way funds are distributed. In politics, many of the people who win manage to do so because they are the most funded candidates. According to Political Parity, incumbents have an advantage in fundraising, and most of those who are already in office are male. Due to women's past and current underrepresentation in politics, they are viewed as less "electable" by political parties and actions committees. Therefore, the cycle is perpetuated, as women have a hard time getter larger donations and have to depend on small contributions from individual supporters.
Dr. Mandle pointed out another major factor causing women to lose or refrain from running for office at all: neglected political issues. For example, according to The Washington Post, women make 80 percent of what men make for doing the same job, even with the same qualifications for and level of commitment to their job. This topic has caused fiery debates that have yet to yield a resolution. This may be influenced by the prevalence of men in the government, who are not as incentivized to address female issues.
On the bright side, the world of politics is on a good trajectory. College students are getting more involved and protests happen frequently across the country, especially with the help of social media platforms to keep people connected and informed. Women and people of color are more platforms to have their voices heard.
As Dr. Mandle stated, many studies show that women are more likely to support laws and legislations that aid disadvantaged people, healthcare programs, and educational institutions, as opposed to laws on military spending and foreign interventions. Empowering women to run for office is a major step forward for everyone around the globe.