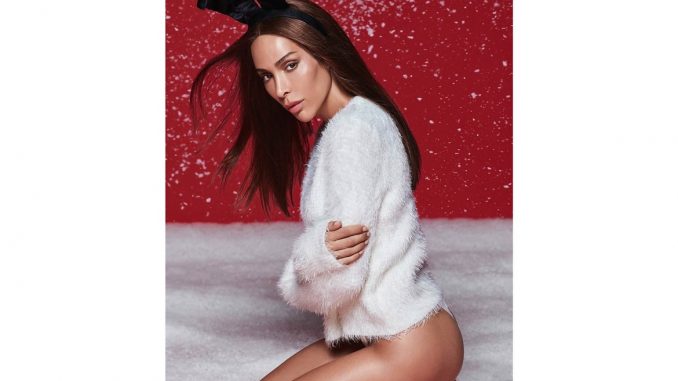 Alexandria LaFlair | Staff Writer
A major step forward in the entertainment world has society on its tail end, spurring arguments all over social media outlets. Playboy's first transgender centerfold, the French model Ines Rau, is appearing in the November/December issue as the centerfold, according to The New York Times. This will be the first issue since the late Hugh Hefner's death just over a month ago. The media, fans and foes alike, are weighing in on the new bunny and the possible resurgence of
Playboy itself. Playboy magazine began in 1953, first releasing in December of that year. Famously, Marilyn Monroe was the cover model for this first issue. The original mansion was purchased six years later in Chicago, and the second, as it is today, in Los Angeles in 1971. Through the decades, Playboy spread around the world and became a philanthropic force for various causes and social problems.
Even still, it is no secret that this franchise is not favored by all. In an article from Fortune magazine, a journalist posed as a bunny and described her experience, stating that the outfits were "so tight the zipper caught [her] skin" and that it was an overall oppressive, demeaning job.
Other feminists say that Playboy has helped to normalize women's sexuality, which is in turn liberating and empowering. The company has also been known to support civil and LGBTQ rights, as stated in multiple articles by the Washington Post, Inside Philanthropy, and The New York Times. A documentary on Hefner, "Hugh Hefner: Playboy, Activist, and Rebel," showcases his part in civil rights movements.
Having Rau on the cover was backed by Hugh before his death, but Cooper Hefner, Hugh's son, had the final decision in hiring her.
Cooper made this decision in order to keep with Playboy's "founding mission of embracing changing attitudes about sex."
Knowing there would be a strong backlash, Cooper claimed, "I made the decision because it was the right decision to make, regardless of the comments that come out." Many people criticized this move by dismissing Rau's identity as a woman and claiming that she should not be featured on a magazine whose demographic is attracted to women. However, there are countless stories of straight men and lesbians who date trans women and recognize their gender identity.
Unexpectedly, this is not the first time a trans woman has been featured in the magazine. The English model Carolina Cossey was featured in Playboy in 1991, and the magazine openly acknowledged her as a trans woman.
Those discriminating against Rau should take a look at the magazine's history, realize what Playboy stands for, and remember that this is not the first time something so "shocking" has occurred in the magazine or inside the mansion's walls.
Whether you agree or disagree with the philosophies and activities of Playboy, it has tremendously changed the sex industry. Playboy has dabbled in the revolutionary since its creation; no one should have expected this magazine to draw the line at supporting trans women's sexuality and identity, as they have long claimed to do for cis women.