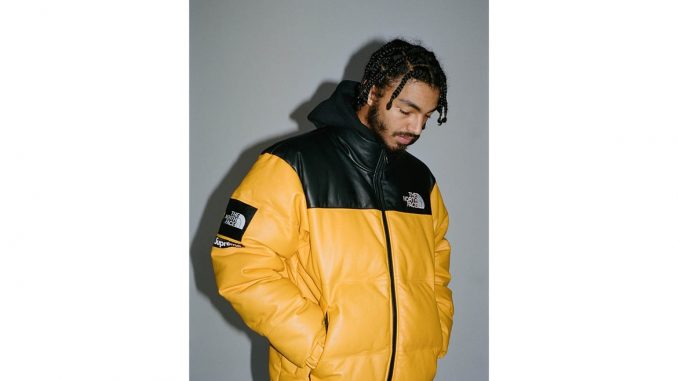 Michelle Barbero, Staff Writer |
Supreme, a street wear brand, has teamed up with The North Face, an outdoor product company, to create a Fall 2017 clothing and utility line.
The two companies have been successfully working together for 19 seasons. This collection hit Supreme's storefronts in its new Brooklyn location, as well as in London, Los Angeles, New York, and Paris on October 19. The line was extended to Japan on October 21.
The style of Supreme's products pairs well with the durability of The North Face's products, as seen in the jacket, duffels, gloves, and other accessories they have materialized together.
According to Hypebeast, "The collaboration incorporates a multitude of technical aspects such as 700-Fill down insulation for jackets, and 840D ballistic nylon bottoms for the duffel and daypack that also has mesh pockets, as well as padded backpack straps."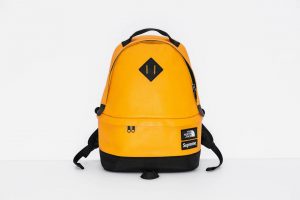 The quality of these productions is worth the price tag, as seen in the $148 lambskin Leather Gloves. The Leather Day Pack is being sold for $278, and the Leather Nuptse Jacket, named after the mountain, is being sold for a whopping $1098.
The Source defends the quality of these products, claiming that, "Whoever decided to swap out the cloth and cotton deserves a raise."
For those who saw the prices of the Supreme and The North Face 2017 Spring and Summer collection, the Fall collection price tags should come as no surprise. Last Spring, the Polartec Fleece Jacket was being sold for $268 and the Bug Haul backpack was being sold for $158.
This year's collection is characterized by orange and camo print, which Highsnobiety writer Alec Leach explained that both "have emerged as a favorite among the street style set."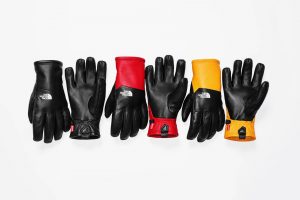 These products feature a lot of black as well, sometimes in an eye catching combination with yellow or red.
The Fall 2016 collection offered pants, boots, and luggage options, which the Fall 2017 collection replaces with gloves, backpacks, and jackets.
Supreme founder, James Jebbia, always had the goal of supplying skaters with comfortable clothing all year round.
Leach pointed out that "hooking up with The North Face has produced some technically proficient, high-performance outdoors gear for Supreme customers to hit the streets undeterred by rain, wind, or snow."
Jebbia has met his goal through this collaboration.
Make sure to stop by a Supreme store or visit the online shop to check out the Fall 2017 collaboration with The North Face that will keep you warm and stylish this upcoming season.