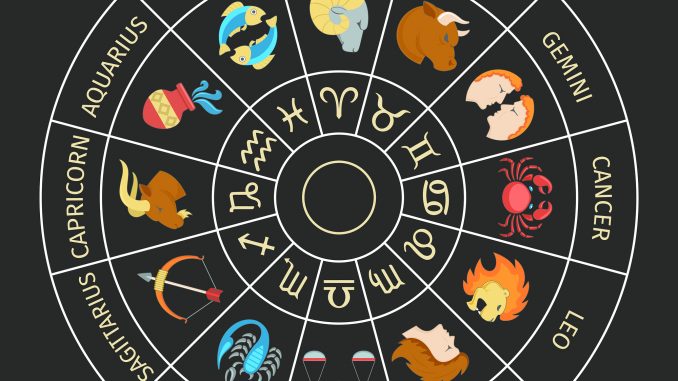 SCORPIO: Watch "Bambi" and take Thumper's advice: "If you can't say something nice, don't say nothin' at all." You must bite your tongue more often to avoid trouble.
SAGITTARIUS: The end of the novel "Gone with the Wind" leaves readers with the sentiment, "After all, tomorrow is another day." Tomorrow is an opportunity to turn things around.
CAPRICORN: After seeing "American Pie," everyone knows that the best stories start with, "Oh, and this one time, at band camp…" Like Michelle, your witty personality is the key to your charm, no matter if it's in pursuit of love, friendship, or forms of respect.
AQUARIUS: According to Dorothy, "There's no place like home." As college students, we quickly learn this during our first year away from home. Being out in the world is great, but don't forget where you came from.
PISCES: Only an evil queen would ask, "Magic Mirror on the wall, who's the fairest one of all?" Don't be cocky, Pisces. You're allowed to think that you are wonderful, but don't praise yourself as the fairest.
ARIES: Everyone thinks of working at NASA as an opportunity to report home saying, "Houston, we have a problem." You will come across some problems of your own this week. As November approaches and unfolds, the weather gets worse and the work kicks in.
TAURUS: We all want Renee Zellweger to tell us, "You had me at hello." But don't let the desperation for this opportunity cause you to allow others to leave you star struck without a care. Take care of yourself first, because you are the first one you see in the mirror in the morning.
GEMINI: The Godfather once imparted upon us, "Keep your friends close, but your enemies closer." Enemies don't always fit the stereotypes we use to identify them.
CANCER: Forrest Gump had some wisdom in him, seen in the quote, "Mama says, stupid is as stupid does." But Forrest taught us that our idea of "stupid" does not always ring true. Defy people's expectations of you this month, Cancer.
LEO: Remember to follow Dory's motivational advice: "Just keep swimming!" With midterm week over, we are at the final stretch of the year.
VIRGO: Despite her circumstances, Blanche DuBois said, "I have always depended on the kindness of strangers." While this isn't a universal truth, do not lose hope that there is goodness in the world.
LIBRA: The Godfather notoriously said, "I'm gonna make him an offer he can't refuse." Is there an irresistible offer in your future? You're the one who must accept or decline, but if I were you, I wouldn't turn down a proposition from Vito Corleone.