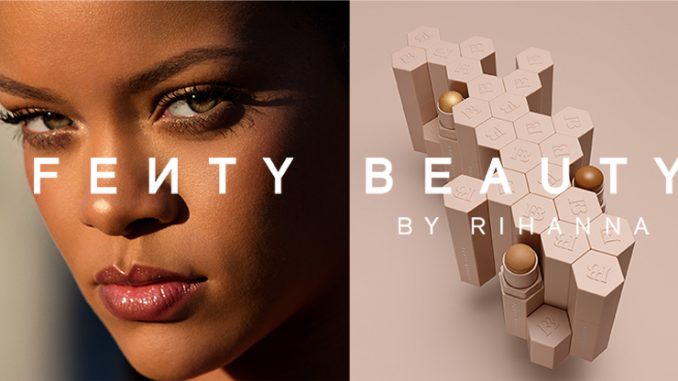 Alexandria La Flair, Staff Writer |
ihanna stunned the world once again with the release of her new makeup line, Fenty Beauty, on September 8. But this isn't just like any other celeb makeup collab.
Fenty took over two years to perfect, and focuses on the diverse complexions of makeup users.
The line was named Fenty Beauty after Rihanna's birth-given last name, Fenty. The craze over the release was mainly because of one major factor: the forty shades of foundation. For those who wear and love makeup, it is a gigantic step in the right direction for inclusiveness in the fashion world.
Skin tones and shades are much too diverse to range from a simple scoring of ten foundation shades, from say, light to dark.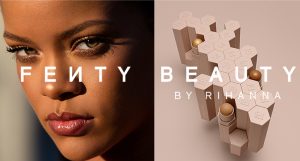 Rihanna stated in an interview with Harper's Baazar magazine, "I didn't care how long it took, I was going to make sure that we covered most skin tones. Diversity and inclusivity are important to the brand."
It is especially difficult for darker and lighter skinned men and women to find foundations and makeup that truly work with their tones.
For example, dozens of Sephora locations completely sold out of their darkest colored foundations by Fenty only two days after the release (as posted on Twitter and the internet by customers and employees).
This can hopefully pave the way for other brands and businesses to see that there is in fact a demand for these colors, but more importantly, that inequalities in the beauty industry are still present.
The shades go by numbers and contain a small description of the skin type, as seen on Sephora's website.
Aside from the foundation, the line sells brushes, shimmer sticks and highlighter, and some lip glosses. She does not sell any mascara or eye shadows because again, the focus is on skin and its diversity. All the items can be found on the line's website and in Sephora stores and online.
Her own website also features video tutorials on different looks, customer's photos, and statements made by Rihanna. The prices range from $16 to $35, which are the typical prices for name brand makeup. Additionally, it's cruelty free!
If you're on the hunt for some new makeup or are just curious, the makeup world seems to be pointing to Rihanna's brand! Contributing to the Fenty Diversity Campaign could aid the development of future changes in fashion and beauty.