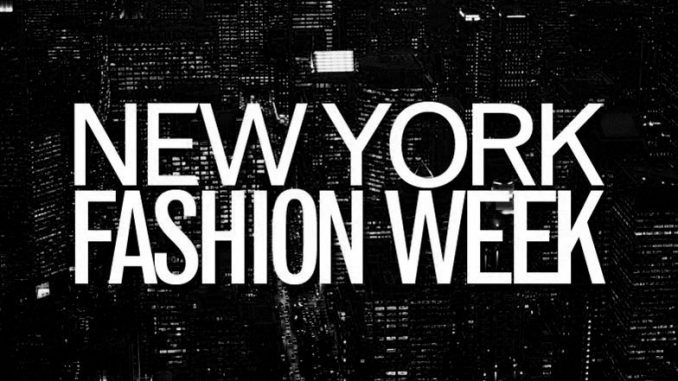 Michelle Barbero, Staff Writer |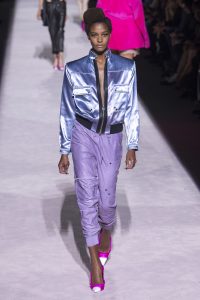 New York Fashion Week is an event that occurs biannually every fall and winter. The most recent Fall 2017 showcases began on Thursday, September 7 and ran until Wednesday, September 13.
Founded by Eleanor Lambert, a fashion icon born in 1903, New York Fashion Week is an opportunity for world renowned designers to show and promote their lines to a vast audience.
The week began with the work of Tom Ford, a fashion designer who not only started his own brand, but also began his career working for well-known names such as Gucci and Yves Saint Laurent.
Ford took on the Park Avenue Armory, a sizable venue in the Upper East Side. Staged in a lounge like environment, his show stunned audiences as he presented outfits inspired by his past success in menswear.
According to Vogue, "[Ford's] new women's jackets are broad of shoulders, peaked of lapel, and cut in a variety of materials, most fabulously a shocking pink velvet."
In addition to this, Ford revealed that he plans to bring back some '90s inspired work. After the show, he threw a memorable party to end the night.
As the week progressed, it became apparent that designers were choosing New York City's most well-known sites to stage their work.
Designers Mary-Kate and Ashley Olsen showcased their work at the Carlyle Hotel, just a block away from Central Park.
Oscar de la Renta, a Dominican fashion designer, showed off his dresses at Sotheby's, the headquarters for a British corporation.
According to The New York Times, "Perhaps most notable of all was Carolina Herrera, who staged her show in the garden at MoMA — the first time a full-fledged fashion show has been held there."
Taking advantage of unique and visually pleasing venues has the power to set the tone of an entire show.
One of the most interesting displays was carried out by American fashion designer Ralph Lauren. For those who are fans of Ralph Lauren, it is known that he has an extensive collection of rare, vintage model cars.
The New York Times further explains that in the show "…male and female models walked in clothing inspired by the cars: silvery Prince of Wales check suits for women, Ferrari-red ballgowns, and fringed tuxedos as deep as the designer's 1938 Bugatti, one of the most expensive cars on the planet."
Ralph Lauren's clever use of his prized possessions created positive associations with his new clothing line, which is seen to be as luxurious and unique as his cars.
Marc Jacob's show caused buyers, the press, and fellow members of the fashion world to be taken back in time to the 1960s.
Like Tom Ford, the Marc Jacobs show took place at the Park Avenue Armory. But what made the Marc Jacob's show really stand out was his decision to not use any music. The only sound that could be heard was that of the models walking across the stage.
This bold choice worked in Marc Jacob's favor as his models appeared to be ordinary people, which made it easier for buyers to picture themselves wearing the brand.
The latest New York Fashion Week proved that there is a lot to look forward to in the fashion world in Spring 2018.