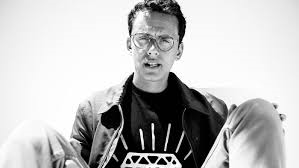 Tara Muldoon, Contributing Writer |
On August 27, the MTV Video Music Awards had an array of stunning performances ranging from Fifth Harmony to P!nk to Katy Perry to Kendrick Lamar (Lamar later winning six out of the eight awards he was nominated for that night). Among these performances was Logic's "1-800-273-8255" featuring Alessia Cara and Khalid. The title of the song is the official number of the National Suicide Prevention Hotline and the performance at the VMAs was reported by Billboard to have increased calls to the number by 50%.
The song tells a story and Logic's performance was simple yet powerful in its story telling. It began with Logic by himself, surrounded by mirrors that went all around him—creating a feeling of isolation. He begins the performance rapping the possible thoughts of someone calling the hotline. The thoughts of someone who is stuck in their head and who feels overwhelmingly alone—someone who feels out of their mind. The line "I don't wanna be alive. I just wanna die today" is blunt and a shock to your system because pop culture tends to shield the public from the ugliness of such subjects.
Logic rapped as someone crying out for help and as he went into the chorus for the second time he was accompanied by a choir and the words changed to "I want you to be alive. You don't gotta die today." This line represents the operator on the other line and Alessia Cara goes into the second verse to give the caller reasons why they should be alive and remind them that what they are going through is temporary. When you saw the choir and Alessia Cara appear, you got a sense of community and support. You got the feeling that someone cares about the value of life. Finally, in the last chorus, survivors of suicide are standing in white tee-shirts with "1-800-273-8255" on the front and "You are not alone" on the back. You saw the faces of these people, some are bouncing to the music, some are smiling, and some crying as the final chorus is sung: "I finally wanna be alive." It was a stunning sight to see and conveyed a powerful message that Logic seemed to be nowhere near finished preaching.
He finished the performance with a powerful speech, thanking his fans for giving him a platform to discuss difficult issues such as mental health, anxiety, suicide, depression, as well as racism, sexism, and homophobia. Surrounded by survivors, he continued, "I am here to fight for your equality because I believe that we are all born equal, but we are not treated equally and that is why we must fight. We must fight for the equality of every man, woman, and child regardless of every race, religion, color, creed, or sexual orientation. I say here and now, if you believe in this message, my message of peace, love and positivity and equality for all, then I demand that you rise to your feet and applaud, not only for yourselves, but for the foundation we are laying for our children."
As he finished speaking, he turned around and embraced the survivors on stage with him, leaving many people in the audience, and no doubt those watching on their televisions, in tears.