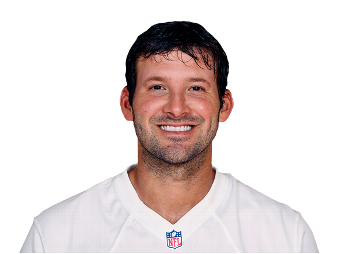 Derek Dimino, Staff Writer |
In an offseason with little free agent depth at quarterback, many teams were hoping at a shot to sign Dallas Cowboy's play caller Tony Romo. Engulfed by anticipation surrounding where Romo would sign for 2017, his decision to retire came at the dismay of many NFL teams and their fan bases.
Last Tuesday, Romo announced he would be retiring from the NFL to pursue a career with CBS. Replacing Super Bowl Champion Phil Simms as their lead NFL analyst, Romo will join Jim Nantz weekly to broadcast a nationally televised football game.
Many people suspected Romo would join forces with the Houston Texans in an effort to end his career with at least one Lombardi Trophy. Aside from their gaping hole at Quarterback, the Texans easily have the most Super Bowl ready team. Highlighted by one of the best defenses in football, if Romo were to sign he could exponentially improve their offense and reduce some of the time the defense has to be on the field every week.
The Houston offense has plenty of weapons at receiver, namely Deandre Hopkins and Will Fuller, yet their past Quarterback's inability to get them the ball has added unnecessary pressure to Lamar Miller and the rushing game. With Romo at the helm, the Texans could have returned to a balanced play-calling style with a drastically more efficient passing game.
Unfortunately for the Texans, in 2017 Romo will be examining their games on live television rather than in their uniform on the gridiron.
Romo, almost 37 years old, flirted with serious injuries throughout his 13-year career. Though he seemed healthy after he recovered from his latest injury, it's almost certain that injury concerns influenced his decision to make the switch to broadcasting. Since he was drafted in 2004 he has been injured seven times, which prevented him from finishing seven full seasons as a starter.
If Romo's contract with CBS is anything like the other NFL analysts, his rewards far outweigh the risks. Though the rewards are grand, it will be no easy task making the transition as former quarterback turned sportscaster. As Boomer Esiason put it, "It'll be a trial by fire. It's dangerous." Romo can expect some hiccups learning the ropes of color commentating, but if the pressures of talking in front of a camera are less than directing an offense in a late-game, come-from-behind drive, he should do just fine.
With no experience in the broadcasting booth, CBS has expressed its uncertainty that Romo will work out. Former CBS broadcaster Dan Deirdorf explained, "It's hard work. It takes a special person, and when I say 'special,' I mean . . . you're juggling a lot of balls in the air at the same time." Whether the network believes Romo will succeed or not, Tony is confident he will do a great job, hurdling his inexperience.