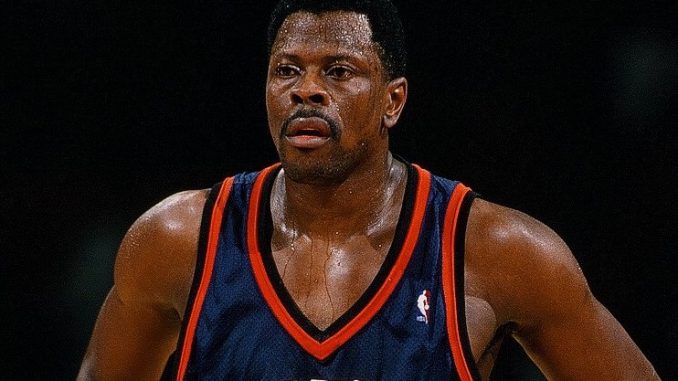 Derek Dimino, Staff Writer |
The once impressive Georgetown Men's Basketball team has called on the expertise of former Hoyas legend, Patrick Ewing, to force them out of the rut the team has been stuck in for the better part of a decade.
This season, the Hoyas finished 14-18 with only five wins in the Big East Conference. For the second year in a row, and the third time in four years, the Hoyas did not make the March Madness tournament and were not able to mount a record of .500 or better.
John Thompson III took over the Georgetown head coaching position in 2004. Son of legendary Georgetown coach John Thompson Jr., John Thompson III got off to a hot start, including a sweet sixteen appearance in 2006 and a final four appearance in 2007. Unfortunately, since 2008, the Hoyas are only 3-7 in the March Madness tournament encompassing three years with a loss in the first round.
Sadly, the last four years have taken an even bigger turn for the worst, and Georgetown's lack of success in the March Madness tournament has significantly affected their recruiting efforts. In each of the last two recruiting classes, the Hoyas were only able to draw one nationally ranked player, neither of which were above a three star as a prospect.
Being an 11-time NBA all-star, Ewing will quickly be able to entice attractive recruits with his rap sheet as a player, both in the NBA and NCAA. While recruiting well is not the only way to win games it will lay a strong foundation for Ewing to build on.
In his four-year college hoops career with the Hoyas, Ewing managed to bring his team to three national championship games, winning one in his Junior year. Ewing was also a three-time first team all American, a Naismith Award winner, and the 1985 College National Player of the Year.
With over 120 NCAA victories under his belt, Ewing has plenty of experience climbing the continuously changing college basketball landscape. Where he lacks in coaching experience, he makes up for with his achievements as a player.
The Hoyas have struggled in many areas of the game, especially in rebounding. Currently ranked 179th in the NCAA in total rebounds, the Hoyas will need to improve this portion of their game, especially because their three-point sniper, Rodney Pryor, is leaving to try to make it in the NBA. In Ewings time as a player, he maintained 9.2 rebounds per game at Georgetown and 10.4 in his 15 years with the New York Knicks. His knowledge as a big-man should drastically improve their game in the post, simultaneously improving their field goal percentage.
Given Ewing's decorated career and discipline in the game of Basketball, he will be able to teach the Georgetown players how to maintain excitement for the game with a winning mentality, while attracting new recruits with similar mindsets. Not only is Ewing a recruiting attraction, he will also be a nice compliment to the struggles of Georgetown. With Georgetown in dire need of change at the coaching position, bringing a former Hoyas icon back to the floor was a brilliant idea.