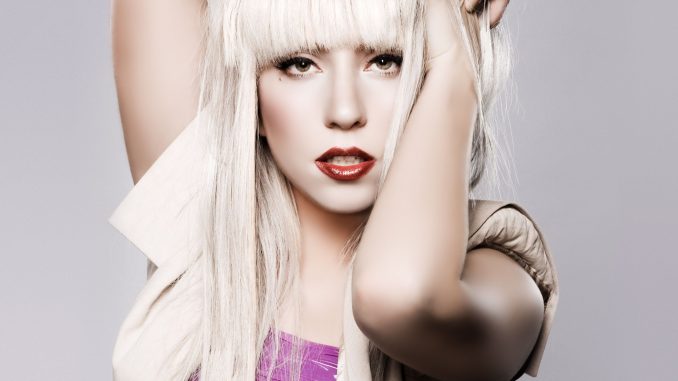 Alexandria La Flair, Staff Writer |
Stefani Joanne Angelina Germanotta, otherwise known as Lady Gaga, has had a musical revolution unlike any other. From her official take off in late 2008 to almost ten years later, she's touched us all, fan or not.
Phase 1: "The Fame" – released October 28, 2008 
For her debut album, this record features Gaga's first radio hits, "Just Dance" and "Poker Face," which are on the general millennial's list of childhood jams. Gaga states that the tracks were mostly based around sex, money, fame and drugs – topics that seem like essentials to up-and-coming stars. The album is purely fun and catchy! Her videos for the main releases portray the same adjectives. It seemed at this point, we knew not much about this young woman.
Phase 2: "The Fame Monster"– released November 18, 2009 
In this reissue, eight new songs came out dealing with, again,  fame, but the darker sides of it – hence "monster." The main single we can recall is "Bad Romance" as well as "Telephone" as she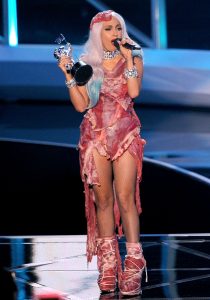 released a version and video with Beyoncé. This appeared to be Gaga's era of extremely creative, story-length music videos. The starlet was picking up awards and recognitions left and right around the globe.
Phase 3: "Born This Way" – released May 23, 2011 
After her second album came out, other things surfaced with it– nasty rumors about her sexuality and style, especially after she debuted her meat dress at the MTV Music Video Awards. With that, it seemed as though this album attacked those quickly, being almost entirely written by Gaga herself. The tracks "Born This Way" and "Hair" certainly expressed that, along with others around religion, heavy metal and rock, and a general sense of being who you truly are and not giving a damn what others think and say. The anthems cover a variety of genres, from her famous pop-electronic vibe, to heavy metal rock, and even some German!
Phase 4: "Artpop" – released November 11, 2013  
The star has stated about this album: "A celebration and a poetic musical journey" and "a lack of maturity and responsibility." Yet again another fantastic, memorable piece of art – a stripped down, vulnerable, lighter version of Gaga. Mixed reviews were given of "Artpop," but we can't blind the shade of maturity Lady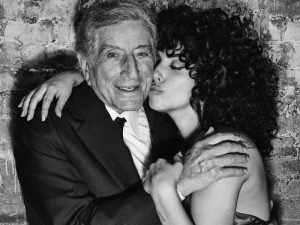 Gaga was beginning to really show as a serious artist. Not many radio singles premiered, but maybe that's what she wanted all along.
Semi-Phase 5: "Cheek to Cheek" with Tony Bennett – released September 23, 2014 
Collaborating with Mr. Bennett, the pair wanted to cover famous jazz pieces for the younger generations to appreciate. The live band and upbeat classic hits showcased that she truly is an amazing singer, as her voice is put on the forefront rather than her costumes or clever lyrics.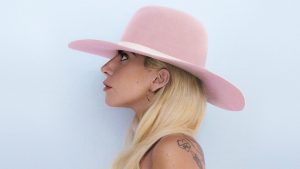 Phase 6: "Joanne" – released October 21, 2016  
WOW. Titled by the death of her influential aunt, "Joanne" is unlike any other work Gaga has released. The tracks are based around family, life's emotions, and her experience with being on a season of "American Horror Story." The musical theme is very deep, electronic meets indie and soft sounding melodies, but continues to showcase her growth as an artist and a person existing in the limelight over the past ten years. With the release of this album, she thrilled her fans even more with her astounding half-time show performance at this year's Super Bowl.
Although I am an extremely biased day-one Gaga fan, there's a lens of change we can all see through. From her club hits and theatrical videos, to her outrageous outfits and statements, to her continuum of styles of singles and music in general, Stefani will stay in the history books for decades. As a side note, I strongly recommend checking out her unreleased singles on YouTube!