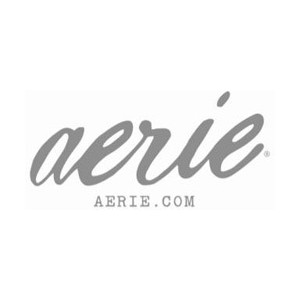 Taylor Price, Staff Writer

Aerie is a lingerie sub-brand owned by American Eagle Outfitters. Their target audience is 15 to 25 year-old women. In addition to their wide variety of bras and undies, they also offer lines of active wear, sleepwear, swimwear, and accessories.
The quality and pricing of their products as well as their inclusive message has stolen many consumer's hearts. They have a range of different bras in their collection, sizes ranging from 30A to 40DD. Their undies go from XXS to XXL. Customers frequently take advantage of their 7 for $27 sale which runs year round on certain pairs of underwear. The deals they offer are really nice if you want cute underwear on a budget.
When Aerie launched #AerieReal in the spring of 2014, many ladies were excited about the c
hange, especially when they found out Aerie had decided to feature their lingerie using models that weren't retouched. The campaign features models of various sizes, shapes, skin colors, and does not take out their beauty marks or tattoos. This challenged the standards set in most ads for clothing and lingerie where Photoshop is the norm. The change was not only uplifting for women everywhere, but it also boosted profits. According to The Huffington Post, sales increased 20 percent in the 2015 fiscal year, which shows that customers want to buy from a more body positive retailer.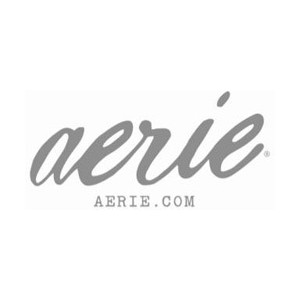 As part of this campaign, Aerie sponsors the National Eating Disorders Association (NEDA) and is the first national retailer to do so. Aerie is the leading sponsor of their national walks awareness program known as "NEDA Walk." The enterprise raises funds for educational programs and also helps spread awareness about eating disorders. There are 65 walks held yearly by NEDA in cities across the United States.
They recently announced support of the All Woman Project, who has a similar objective to the #AerieReal campaign in showing women that there is no beauty standard that they need to live up to. On Aerie's blog they say, "The All Woman Project reflects that by featuring a diverse group of women with different body types, ethnicities and ages."
Iskra Lawrence, the "role model" of the campaign, is a person I greatly admire. She is inspiring to me because she is honest about what her body looks like and she makes sure that her fans know their bodies are beautiful no matter their rolls, scars, skin color, etc. Her body is strong and beautiful, she post pictures on her Instagram of herself eating cake and working out alongside her modeling photos. She has said previously that we are conditioned to believe that smaller sizes are healthier, but admitted that she was not as healthy, mentally or physically, before she gained weight and muscle.
Having a leading model assuring her followers that health is not determined by size as well as other positive messages about body image speaks volumes about this brand. Iskra also conducts many of the "Real Talk" interviews where she asks models what makes them "Aerie real." This question gets many different responses; in summary, models say that they feel authentic, that their photos with Aerie are real reflections of their true selves.
Everything they stand for is something I want to support. A message has been sent that Aerie believes everybody is beautiful and it has only helped them as a business.