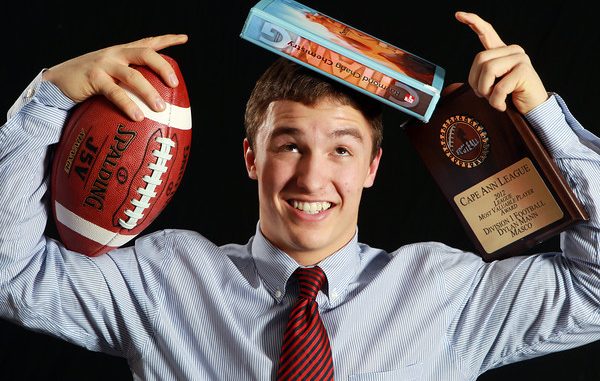 Nick Wetzel, Sports Editor
The Allstate National Association of Basketball Coaches (NABC) and Women's Basketball Coaches Association (WBCA) Good Works Teams recognize players at all levels of college basketball whose charitable involvement stand out amongst all other student athletes participating in the sport. The team issues an esteemed award that honors a remarkable group of student athletes who represent the sport's finest in regards to community service, charitable endeavors, and leadership among their peers.
SUNY Oneonta guard, Mikey McElroy, was nominated to be a 2017 recipient of this award along with 180 other nominees for the work he has done in the SUNY Oneonta community. McElroy's "good works" include regularly working with SUNY Oneonta's Kids Nite Out Events, where he serves as a role model and interacts with local youth in a positive manner. He also led his team in its Annual Leaf Raking Event, where the group goes into the surrounding area and helps the locals with their yard work. In addition to this, he planned and executed a 3-on-3 basketball tournament whose proceeds went to the Boys and Girls Club of Oneonta.
From this year's all-time high of 278 nominees (181 men, 97 women), a final roster of 20 award recipients from both the NABC and WBCA—ten student athletes from the Division I level and ten from Divisions II, III and the National Association of Intercollegiate Athletics—will be announced in February. Two special voting panels, headlined by former NBA star Grant Hill and current WNBA star Skylar Diggins, will select the 20 winners.
Regardless of whether McElroy is among the lucky ten men to be presented with the award, all of us at SUNY Oneonta are proud of what he has already accomplished for our school and in our community.