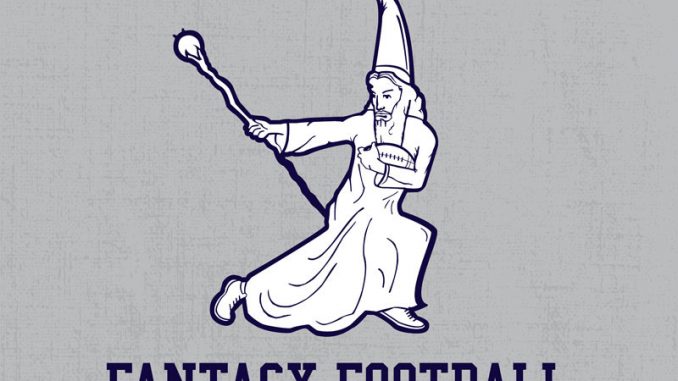 Derek Dimino, Staff Writer
Quarterback
Start: Derek Carr – The Oakland Raiders have gotten off to a miraculous start, winning seven of their first nine games. Much of their success should be attributed to Derek Carr's growth each season. Only two games removed from Carr's record-setting 513 yard, four touchdown game, he looks to further his legacy with a playoff berth. Only throwing three interceptions this season, Carr has been able to put the Raiders in position to win, week in and week out. Although he'll face a tough Texans defense, I expect the Raiders to utilize their advantage in the passing game, unlike their plan prior to the bye week against Denver. Look for Carr to be consistent as he has all season, rarely turning the ball over, while giving his team opportunities to get the W, even against the best defenses. Playmakers Amari Cooper and Michael Crabtree will be essential targets in order for the Raiders to win in Week 11.
Sit: Brock Osweiler – $72 million. That's how much Brock Osweiler was worth to the Texans this offseason when he penned the jaw dropping deal. Unfortunately for Fantasy owners, he isn't worth a penny of that. The 6'8" Quarterback has had a disappointing freshman campaign with the Texans, scoring only 11 touchdowns in nine games, while throwing eight interceptions and turning over one fumble. It's not just in the red-zone that they're struggling. Osweiler has only thrown for over 200 yards four times and has yet to hit the 300-yard mark throwing this season. In order for Osweiler to become fantasy relevant again, he'll need to find his playmaker DeAndre Hopkins, who has only caught 14 of 32 targets for 138 yards and no touchdowns in the last three games. Look for the Texans to lean on Lamar Miller and the rushing attack, while Osweiler teams up with Carmen San Diego to try finding receiver DeAndre Hopkins.
Running Back
Start: James Starks – In James Starks' Week Ten return to the gridiron, coach Mike McCarthy showed he was just going to ease Starks back into the starting role. Starks rushed only seven times for 33 yards and adding another three receptions for 11 yards and a touchdown. With Eddie Lacy on the IR, the backfield belongs to Starks. Last week, Ty Montgomery's role shrunk, which is a telltale sign that the Packers are ready to hand over the reigns to Starks. He can easily be a three down back with plenty of rushing and receiving production even in his old age, as we saw last season. James Starks is a must start in Week 11 against Washington's tough secondary.
Sit: Any Giants Running back – Although the Giants keep on finding ways to win, their running attack continues to be their achilles heal. The Giants have formed a running back by committee with Rashad Jennings, Orleans Darkwa, Paul Perkins and Bobby Rainey, but have yet to put up numbers that a good three down back should be able to put up consistently each week. Week Ten only marked their third time this season that they eclipsed 100 yards rushing as a team, totaling only 668 yards rushing as a team so far this season. The Giants run game should be avoided like the Zika virus, even against a struggling Bears defense.
Wide Receiver
Start: Doug Baldwin – Doug Baldwin has had an up and down year, but that is merely due to his environment. The passing game has had trouble, much of which can be attributed to Quarterback Russell Wilson's multiple leg injuries this season. Fortunately, Wilson and Baldwin are getting on the same page and finding ways to win. In four out of six of Seattle's wins, Baldwin has had six or more receptions a game, while all of Baldwin's touchdown catches have come during wins. Baldwin proved he was definitely a big piece of the Seahawks success, hauling in six of eight passes for 59 yards and an astonishing three touchdowns in last Sunday's win over the New England Patriots. Look for Wilson and Baldwin's chemistry to take another step forward against a middle-of-the-road Philadelphia secondary.
Sit: Ty Montgomery – There are a lot of fantasy owners all over the country that have one more win in their fantasy league thanks to their waiver wire pickup, Ty Montgomery. Montgomery had monster games in Weeks Six and Seven before being sidelined due to an illness, which impeded his return and optimization of his fantasy relevance. With James Starks in position to take over the starting back duties in Week Eleven, look for Montgomery's role in the offense to be nothing more than a change of pace back that can catch the ball. His value as a receiver is non-existent, with Jordy Nelson, Randall Cobb, and Davante Adams well ahead of him on the depth chart. We shouldn't expect any more fantasy value than last week, where he rushed three times for nine yards, and hauled in two passes for 11 yards.
Tight-End
Start: Delanie Walker – Cementing himself as a high end TE1, Delanie Walker is a must start. Regardless the matchup, or result of the game, Walker will find a way to make his presence known, both in the NFL and in fantasy. In the last four games, Walker has caught 25 of 33 targets, compiling 325 yards and three touchdowns. Especially against a soft Indianapolis defense, Delanie Walker is going to corner the market in tight-end production.
Sit: Kyle Rudolph – After a convincing 5-0 start, the Vikings have completely flopped in the games since their Week Six bye, losing all four. In Week 11, the Vikings look to take on the powerful Cardinals' defense. So far in the three games against top tier defenses, Kyle Rudolph has only hauled in 12 receptions for 101 yards and no touchdowns. The trend doesn't seem likely to change in Week 11.