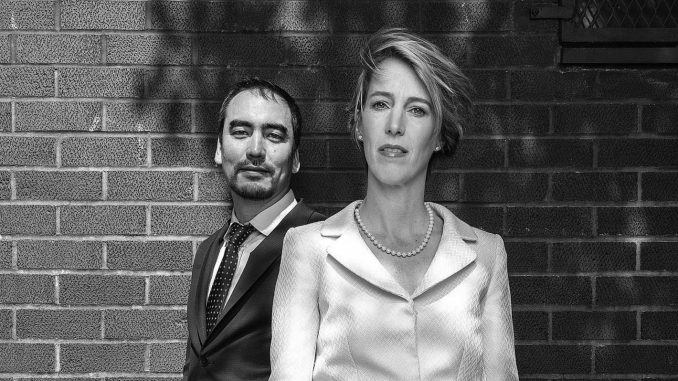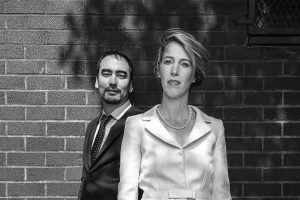 Andrew Speers, Contributing Writer
The SUNY Oneonta College Democrats welcomed Democratic congressional candidate Zephyr Teachout to speak on Thursday, October 20. Teachout is in a tight race with Republican John Faso for the 19th District of New York, which represents the interests of Oneonta and its colleges.
Teachout opened the forum, asking the audience to describe in one word what they want to see more or less of in government. A common response was "cooperation" or something similar. She spoke about how important it is for politicians to be able to reach across the aisle and work with people who may not see eye to eye on one issue, but do on others. The money in politics, according to Teachout, is why this does not happen. She claims the lobbyist funds that go into politics are to buy silence, not support. This, in turn, creates a fear amongst congress members who do not want to speak out against issues in fear that a large corporation will pump millions into their opponents' campaigns, effectively losing them the election. She mentioned how that is actually happening to her.
Teachout states that businessmen Robert Mercer and Paul Singer, who have backed Trump, have put one million dollars (500,000 each) into John Faso's campaign to run attack ads against her.
This provides the framework on one of her key positons that she talked about at the forum: getting money out of politics. She is staunchly against the Citizens United decision and was even cited in the dissent by Justice Stevens. She feels strongly about the grassroots model of campaigning, with her average donation being $19. Her ads reflect this, being very simple and straightforward without expensive, gimmicky graphics of explosions behind a washout picture of John Faso. She is competing in this race and has come from behind since the early stages. Her support is bi-partisan and she has now made the race one of the closest ones in the country.
Teachout's primary issue that she runs on is support for local farming. I have grown up in the 19th District in the town of Rhinebeck in the northwest corner of Dutchess County. This is a district that has many local farmers who depend on local economies. In my county, there was also a mass layoff after an IBM plant closed, resulting in the loss of thousands of jobs in the area. Teachout plans to return to a small local basis. She has expressed desire to modify NAFTA, which according to her has resulted in the loss of five million American jobs. She is also against the Trans Pacific Partnership agreement that is being proposed now by the Obama Administration, which she calls "NAFTA on steroids." This is something important to this district, so I sincerely hope that Zephyr Teachout holds true to this as the keystone to her platform. Local farming needs to be taken as a serious option in stores and markets in not only the 19th District, but across New York State.
Along the same line as agriculture and the environment, Teachout takes a hard anti-fracking position and hopes to ensure our water is protected. She is a strong supporter of the fracking ban in New York state and highlighted how that ban began as a grassroots organization, showing the effectiveness of local movements. She is also opposed to the Constitution Pipeline, which is a gas fracking pipeline that would run through the Catskills and southern New York, and it could contaminate the water supply for those areas.
Teachout is also a strong opponent of Common Core and state testing. She wants to stop arts and music from being the first cuts on most school budgets as well as encourage individualized learning and recess. She believes that high-stakes testing discourages learning and increases pressure on students and schools who may not be achieving. She also points out that teachers are not privy to what is on the state tests, so they cannot fully prepare their students.
In regards to higher education, she is a proponent of student debt forgiveness and tuition-free state schools, but her focus most definitely is on primary and secondary education. As a college community, we need to elect officials who strive to solve the problems of rising tuition and debt for those who seek degrees. Teachout is a candidate looking to be the champion of not only 19th district voters, but also students who attend universities within its confines.
Election Day is on November 8, so remember to vote in your local elections as well as the presidential contest.