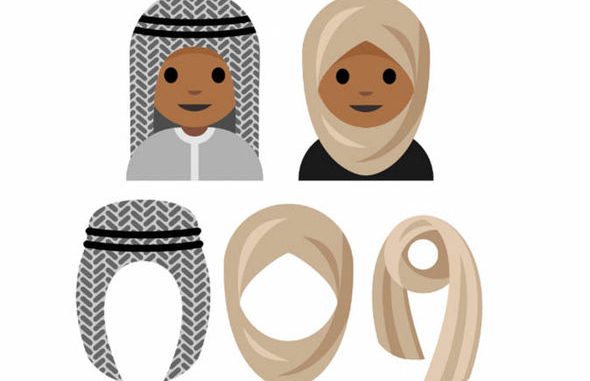 Barbara Prempeh, Staff Writer
The emoji keyboard on the iPhone's Messages app allows users to express themselves with friends in a cool and tech-savvy way. There are emojis of a man running, couples, a baby, and even different male and female emojis that allow you to change the complexion of the emoji based on what best represents you.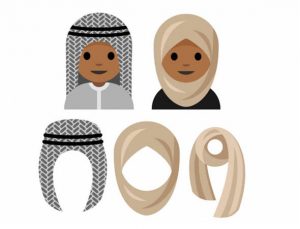 Due to lack of representation, in 2015, Apple released a diverse set of emojis, as proposed by Unicode. Recently, with the new iOS 10 update, 72 new emojis were added that include the LGBT community, female athletes, and other redesigns. Unfortunately, one group still feels unrepresented in the app: Muslim women who wear hijabs.
15-year-old high school student Rayouf Alhumedhi thought of a new way to change that. The Saudi teenager who currently lives in Berlin, Germany made a proposition to The Unicode Consortium, the corporation that reviews and seeks new ways to represent different symbols and characters. She suggested that they design an emoji that would represent women who wear a headscarf.
This idea came from a group chat Alhumedhi had with her friends through WhatsApp. She realized that as all of her friends had an emoji to represent themselves in the group, there was no emoji representing a headscarf-wearing woman, she told BBC. That night, she emailed Apple and asked them why there isn't an emoji of a woman wearing a headscarf. Unfortunately, she received no reply.
As a result, she submitted a proposal letter to The Unicode Consortium. Journalist and founder of Emojination, Jennifer 8. Lee, and Reddit co-founder, Alexis Ohanian, backed up her idea. In order to promote the proposal, Ohanian gave Alhumedi the opportunity to have a live discussion on Reddit this past Tuesday, September 13.
In her proposal, she argued that in the age of digitalization, pictures are a crucial way for people to communicate and express themselves. Not only does she include a proposal of a woman wearing a hijab but she also proposes a man wearing a keffiyah. This proposal stirs up some debates regarding religious freedom as well as equality for all. During the discussion, some users questioned the importance of the emoji and some implied it would spark up a violent response.
Bitmoji, which is another social outlet that provides emojis, is the only app that gives you the option of having your avatar wear a hijab. Bitmojis can be added to your keyboard and Snapchat.
"In this day and age, representation is extremely important. People want to be acknowledged, people want to be recognized, especially in the tech world," said Alhumedi.
Her proposal can be found on Scribd.com, listed under the title HEADSCARF EMOJI.
According to The New York Times, Alhumedi will present her proposal to Unicode in November. If the proposal is approved, it will be announced in June 2017.