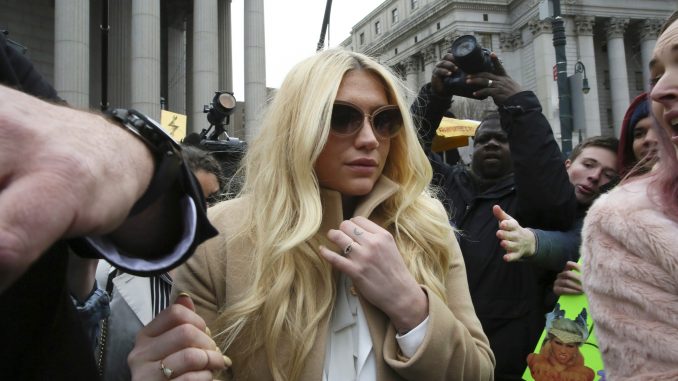 Cheyenne Dorsagno, Copy Editor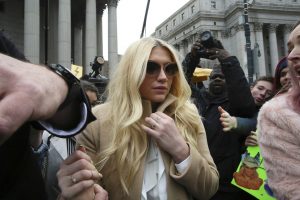 Acknowledgement of America's rape culture has grown but so has the realization of how many people, no matter the circumstances, will deny that rape is a problem. Stanford University estimated that as low as two percent of rape accusations are false, but the speculation against them seems higher than any other crime.
Popstar Kesha Rose Sebert has recently become the subject of this debate after accusing her producer, Dr. Luke, of numerous allegations including sexual assault and battery, sexual harassment, gender violence, civil harassment, violation of California's unfair business laws, intentional infliction of emotional distress, negligent infliction of emotional distress, and negligent retention and supervision. These counts will be heard in a court case in 2017.
Kesha said that even after her 2010 album Animal debuted number one, Dr. Luke continually insulted her body and music abilities.
She claims that this criticism caused her bulimia, which she went to rehab for in 2014.
Dr. Luke's photo on Twitter of Kesha sleeping in bed has been referenced as well as another tweet he sent to Kesha in which he threatens the "usual spanking for being bad." Kesha's therapy records and witnesses of her reoccurring complaints of Dr. Luke will corroborate her claims.
Kesha said that Dr. Luke's abuse began in 2005 when she first signed a contract with him after he coerced her to drop out of high school and move with him from Nashville to Los Angeles.
Many ask, why now? Why would a victim wait to report the crime?
The Pennsylvania Coalition Against Rape explained that, "Sexual assault can cause intense feelings of humiliation. Denial, shame, and self-doubt are all typical psychological byproducts of being abused by someone you trusted. Victims often struggle with fears that other people will judge, blame, and disbelieve them."
They further elaborated that facing an abuser can be particularly difficult if they know one another and if they have a good reputation. Hesitation to come forward is easy to understand; even more so when considering that an average of 68 percent of assaults in the last five years were not reported at all, according to the Rape Abuse and Incest Network. Furthermore, only two percent of rapists will ever spend a day in prison.
Shortly after contracting with Dr. Luke, Kesha signed a deal with DAS Communications, that made Kesha and Dr. Luke defendants in a 2010 lawsuit. DAS files from 2005 vaguely describe Dr. Luke's "unethical" behavior. Videos from the trial recently surfaced in which Kesha denied being drugged or raped by Dr. Luke.
Kesha has since recanted those statements in the new lawsuit against him which explains, "He threatened that if she ever mentioned the rape to anyone, he would shut her career down, take away all her publishing and recording rights, and otherwise destroy not only her life but her entire family's lives as well."
Dr. Luke's attorney, Christine Lepara, later released a statement saying that the allegations are "outright lies that have been advanced to extort a contract renegotiation and money."
The recent February ruling by Judge Shirley Kornreich denied Kesha's motion to end their contract, stating that "there has been no showing of irreparable harm."
Since coming forward, Kesha has been met with uproarious support by fans and fellow musicians. Those who are speaking out for her are using #FreeKesha. Adele used her public platform at the 2016 Brit Awards to make a statement, and Taylor Swift has given Kesha $250,000 for related financial support. Zedd and Jack Antonoff have offered to produce Kesha's music for free during this troubling time.
Kesha responded on Facebook: "I'm so, so beyond humbled and thankful for all of the support I've received from everyone … All I ever wanted was to be able to make music without being afraid, scared, or abused."
Kesha also commented on rape as a larger issue and the hate that she has received for voicing her abuse: "[I don't want] – or any person to be afraid that they will be punished if they speak out about being abused, especially if their abuser is in a position of power. Unfortunately, I don't think that my case is giving people who have been abused confidence that they can speak out, and that's a problem."
This situation has opened up other discussions about people in the music industry, particularly women, who are objectified and treated like commodities. While Dr. Luke tweeted that "any sane person is against rape and sexual assault," he has not expressed a desire to end a contract with someone that he alleges to have falsely accused him of rape. Dr. Luke has also tweeted that he saw Kesha as a friend, or even a little sister. But does the money that Kesha makes Dr. Luke supersede the hurt many would imagine someone to experience when being accused of abuse by a "sister"? Is greed superseding his supposed values against rape? Kesha refuses to work for Dr. Luke even if that remains her only option; so could this be another element of control?