Pat Boody, Staff Writer  
On October 22, 2001, alternative rock band Incubus released their fourth and most successful album, "Morning View." The best selling, two-time platinum record got its name from the house on a street in Malibu, Morning View Drive, where the album was recorded. Vocalist Brandon Boyd thoroughly enjoyed this spot because of the great ambience associated with the California beach town. Boyd has been quoted saying, "Every time we'd pull into the street we had the view of the ocean and Pacific Coast Highway. I got a big cre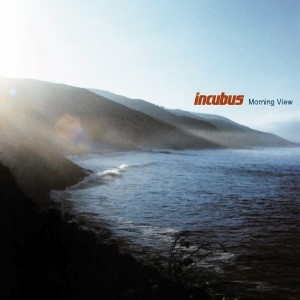 ative boner every time I'd show up to the house." This creative inspiration manifested throughout the early 00's album, which warrants a look back and a return to the record thirteen years later.
With their fourth release, Incubus settled down some. Their heavier style is evident on tracks such as "Nice to Know You" and "Blood On the Ground." However, with some unique, softer, more melodic tracks such as "Mexico" and "Aqueous Transmission," you get a new taste of the ever evolving sound of the band.
"Morning View" is known for a few prominent tracks, such as "Wish You Were Here", "Warning", and "Circles."
This record received quite a bit of praise when it was released.Nearly 200,000 copies were sold within the first week and it peaked at the number two spot on the Billboard 200. Overall, approximately 3.6 million copies have been sold and in 2005, "Morning View" was rated 374 out of 500 in Rock Hard Magazine's Greatest Rock and Metal Albums of All Time. Accompanying this release, they toured with artists such as 311 and Hoobastank and were invited to tour with the likes of Outkast, the Roots and Nelly Furtado. A year after the album was released, they played the Late Show with David Letterman, yet another noteworthy event that elaborated on the success of the record. "Morning View" is an excellent compilation of aggressive, tone-setting, and groove tracks. This record showcases a more mature Incubus in comparison to their previous album, "Make Yourself," that was released in 1999. Boyd's crisp vocals are accompanied by many innovative sounds, produced by DJ Kilmore, great guitar work, some heavy bass lines and interesting percussive nuances.
Although released over a decade ago, this album still manages to hold quite a bit of relevance today. Considered one of Incubus's best, this record should be remembered, replayed and experienced to understand what the band is truly about. Pure artistry is exemplified by Incubus and this CD should play a key role in any Incubus fan's itinerary.  A record like this doesn't come by often and should be revered among fans of the genre.