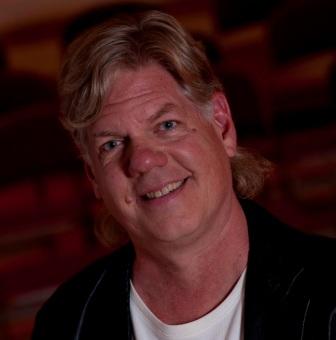 Michael Bonanni, Senior Staff Writer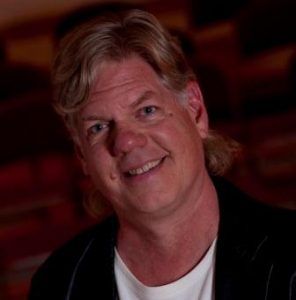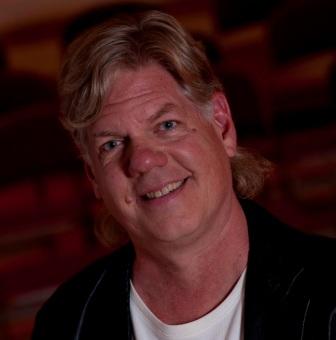 Not many students at Oneonta understand the talent that their professors possess. Whether it be an academic publication or a previous musical endeavor, sometimes there is a lack of opportunities to experience their talents first-hand. On Tuesday April 22, music industry professor Jeremy Wall was given the chance to show the community some of his celebrated jazz pieces that span his esteemed career in music. Presented by the Hewitt Pantaleoni Memorial Concert Series, the event centered around Wall's lifelong involvement in music. Each milestone was celebrated with a song.
IRC 3 was filled with Professor Wall's friends and colleagues who helped perform his pieces. He was joined by Carleton Clay on trumpet, Janet Nepkie on cello and Colby Thomas and alumni Philip Hernandez on vocals. Many of these originals were stripped down versions of songs from Wall's pre-SUNY Oneonta involvement in the Grammy-nominated fusion jazz group, Spyro Gyra.
The concert began with his early days of learning music and playing the piano. This period in his life was presented through Claude DeBussy's "Dr. Gradus ad Parnassum," the only non-original piece of the show. He explained that the song was a kind of "spoof" on beginner piano exercises. While the song was very dynamic in speed, the following number was a song he never recorded, called "Untitled." It was a slower song and had a show tune or musical quality to it near the end. The reason it was left without a title, Wall said, was that he tended to not name anything that wasn't recorded.
The fourth piece, "Pygmy Funk," was one of the highlights of the show and in Wall's opinion, "It was one of the best pieces I've ever written." It was partially inspired by a Moroccan tune called "Ja Duka," and was the only pre-recorded piece of the night. Still, it was important to the origin of Spyro Gyra and exemplified Wall and the group's desire to experiment. As Professor Wall explained, the group had no real commercial calculation when making music.
From the vocal valleys of Hernandez on "Mt. Vision," inspired by Wall looking up at the night stars, to the song he wrote for and named after his daughter Ariana, the show was a constant expression of interesting piano work. The songs all had a separate identity further established by the autobiographic direction in the concert; there was certainly something for everyone.
"Songs of Peace," a two-movement version of a suite inspired by Wall's trip to Morocco, was also a highlight because of its unique sound and eerie vocals from Thomas and Hernandez. Wall also recalled his memorable experience getting feedback from Moroccan musicians about "Pygmy Funk," another tune inspired by their native country. The sound of all the instruments played separately throughout the show finally coming together had a grand effect.
After listening to an audible museum of Jeremy Wall's art, it was nice to know that his journey is not over. He commented that his time with SUCO has been a great artistic experience, saying, "It has allowed me to write a lot of different music than I had done in Spyro Gyra." As for the future, we can expect this musician and professor to continue doing great work. "I'm hoping to be playing with the funk band into my 90s until I drop right there on the stage."