Marielle Genovesi- Culture Editor
A non-alcoholic mixed drink for you "on-campus" fools:
It is finally getting warm here in Oneonta, and I don't know about you guys, but in my opinion a cool refreshing drink seems necessary when bathing oneself in the golden rays of the sun. Since we have a dry campus, here's a drink that will bring you so close to summer you won't need alcohol to feel "buzzed."
INGREDIENTS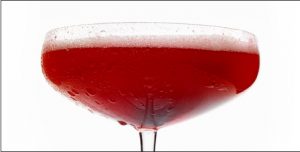 1/2 cup pitted cherries
3/4 cup aloe vera juice
1/2 cup unsweetened cranberry juice
1/4 cup fresh lime juice
1 Tbsp. honey
PREP:
Muddle cherries and honey in a pitcher. Add juices and stir to combine. Place 1 cup mixture in a cocktail shaker and fill shaker with ice. Cover and shake until outside of shaker is frosty, about 30 seconds. Strain into 2 glasses. Repeat with remaining mixture.