Local News
Afua Nuro
Staff Editor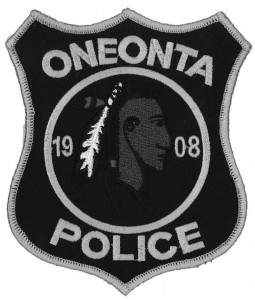 The Oneonta Police Department (OPD) has joined the world of social media and is now a part of the Facebook, Twitter and YouTube communities. Just like those embarrassing pictures your friends tagged you in on Facebook, the Oneonta police are now adding more embarrassing posts to linger on the Internet for the foreseeable future. Their status updates on Facebook and Twitter include not only weather updates and school closings, but arrests as well.
Many of us may never have to worry about seeing our name connected to a crime on the Oneonta Police Facebook page, but what about other students who may have made a simple mistake or been at the wrong place at the wrong time? Many of these suspected criminals have not been proven guilty. Now that mistake is broadcasted on Facebook, and like your friends' embarrassing pictures, can last forever.
Despite this dilemma, OPD's presence on social media may be more of a blessing than a curse. It may help create meaningful conversations about topics that matter to students and Oneonta residents. OPD's social media presence may help them track and locate people who post their crimes on social media. By being active on the web, police may be able to apprehend people who upload videos onto YouTube of crimes such as students beating up fellow classmates or people bragging about vandalizing property on Facebook. It can alert people of things that are happening and prevent people from going to that area and potentially getting hurt. The Oneonta Police Department is not the only police department with a Facebook page and in the grand scheme of things it makes sense for OPD to jump on the social media bandwagon, since almost everyone has some kind of social media account and many people get their news from social media.
While OPD puts a disclaimer on each post saying that all people are innocent until proven guilty, the impact of having your name connected to a crime online is unlikely to help students looking for employment in this dismal economy the big question remains: what will be the impact on college students whose names are posted on social media before they are even found guilty?