Melissa Rosman, Editor-in-Chief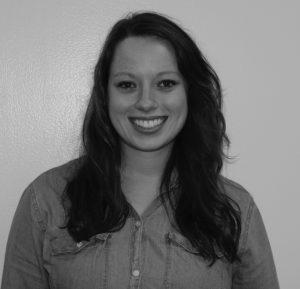 In the last three weeks, I averaged four hours of sleep per night and six cups of coffee per day in order to produce 100 typed pages — my first ever unit plan. I combined the knowledge of both of my majors into a compilation of every strategy, theory and pedagogical point I have been taught in four years of higher education, and chances are, I won't be able to use it.
We are the guinea pig generation. For four years we have been taught tactics we will never be able to implement into our classrooms because of the new companies, like Pearson, monopolizing education in America. The thirst, drive and passion we possess for education has been robbed and replaced by scripts. Common Core aligned modules are being thrown at teachers with years of experience and at new teachers who haven't even been given a chance to explore their creativity and talent as teachers. These modules will single-handedly destroy the art of teaching. Teachers must read, memorize and understand hundreds of pages, leaving very little wiggle room for creativity and real student engagement. The modules are also making the level of instruction more advanced for each grade.
Juniors in high school are being taught material I learned in my most difficult college literature class. Fiction is being ripped off of shelves and being replaced with inaugural addresses and speeches, along with lengthy and boring non-fictional materials—exactly what our students are yearning for! They are no longer able to connect to characters in fiction, which gave them the opportunity to relate through the power of story telling. Students are being bullied, committing suicide and instead of teaching "Thirteen Reason's Why" by Jay Asher or "Luna" by Julie Anne Peters, we will be teaching them "APEC Women and the Economy Summit," a speech by Hillary Clinton. Although I can agree, non-fiction should be taught more frequently, there is no need to only read a section of "The Color Purple" by Alice Walker (as suggested at the 2012 NYSEC conference.) Teachers should be able to focus an entire unit around a fictional text with short supplementary non-fictions to compliment it.
The new standards aren't even the real problem. The Common Core standards are fairly well written despite public criticism, and require measurable objectives, which makes sense. The problem is the way that officials expect these standards to be integrated into our classrooms and the standardized tests that come along with them. The new set of tests being used in schools are rigorous, stressful and unnecessary, leading more and more parents to opt their children out. When parents opt their children out of tests, they are showing their disapproval of the excessive standardized tests being thrust upon students.
Parents have the right to opt out of in-state or district mandated testing, and this does not have any affect on the child's education. Hopefully with the support of local and national organizations, and the support of the communities, enough students will opt out and the state will begin to get the hint. Students are missing out on authentic, hands on learning that they could be receiving because of the assessments and modules. Teacher candidates are about to enter a world of business-driven education and we are the ones who can change this. We can make a difference, reclaim our passion and change the direction of education.