Tracey Cheek, Staff Writer
The punk-pop princess has returned with a new self-titled album. It has been three years since her last album "Goodbye Lullaby," which featured the upbeat hit "What the Hell." After four albums, this self-titled record sums up everything the singer is about.
The album starts off with a spunky song titled "Rock N Roll." She belts out about being rebellious and eccentric, and makes the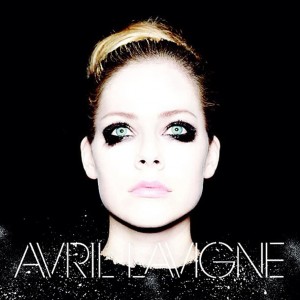 point that being a misfit is "better than the hipster bullshit." "Rock N Roll" is the second single off the album; its music video is filled with heavy eyeliner and middle fingers from the gutsy female star. The first single is "Here's to Never Growing Up," another middle-finger-in-the-air type of song, with some catchy "woahs" and "ohs" to sing along to.
There are some songs off "Avril Lavigne" that stray from the usual songs of hers. "Hello Kitty" is a song with Japanese-pop vibes to it that morphs into a dubstep, techno breakdown, but maintains those dark edges that Lavigne is known for. Warning: the amount of times you will hear "Hello Kitty you're so pretty," becomes just a little excessive.
Ironically, "Let Me Go" is a break up song sung as a collaboration with Lavigne and her husband Chad Kroeger. This is the first dramatic, deep song off the album and it's gloomy tones hit hard.
"Bad Girl" is a very provocative collaboration with a Goth deity, musician Marilyn Manson. This collaboration works perfectly—Lavigne's anthem-chanting lyrics are echoed by Manson's shrieks and raspy whispers of "Choke me because I said so, stroke me and feed my ego," lyrics you wouldn't expect on the same album as a song about Hello Kitty, but that just goes to show that Avril Lavigne is a textbook bad girl.
For an album released in November, the timing makes it  awkward to have two summer-related songs on the record, "Bitchin' Summer" and "Sippin' On Sunshine." In Oneonta it is kind of hard to imagine us sipping on any sunshine, but hopefully these two songs will hold their catchiness until the springtime when we can really get into the summery mood.
"Avril Lavigne" just goes to show that a great artist shouldn't mess with success. Lavigne sticks with her old image and it definitely pays off. The few songs she tried something new on may come off a little foreign to her fans, but the rest of the album really ties it all together. "Avril Lavigne" could be compared to a "Hot Topic" version of Katy Perry's "Teenage Dream." Lavigne will definitely be our punk-pop princess for a long time to come.