Donna Eberhart, Staff Writer
It's legen-waitforitbecausethefinalseasonisfinallyhere-dary. How I Met Your Mother's final season has arrived, and with it comes the demands of countless fans.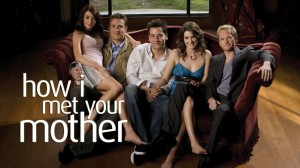 When will viewers get to see Ted Mosby (Josh Radnor), the protagonist in the story, meet his wife? That has been the question for the past eight years, ever since the show premiered. Usually starting with a chat with his future son and daughter in the year 2030 about how Ted met their mother, the show progresses into one long line of scenarios about Ted trying to find his soul mate. With the help of his best friends Marshall (Jason Segal), Lily (Alyson Hannigan), Barney (Neil Patrick Harris) and Robin (Cobie Smulders), Ted will have come to meet his future wife. And now that the eighth season is here, devotees of the show will get to see how it turns out.
For the past eight years, spectators knew small facts about "the mother" based on some episodes relating to Ted's life. One, that she possesses a yellow umbrella. Two, she was roommates with Cindy, a girl he dated. Three, she plays bass for a wedding band and four, Ted will meet his future wife at Barney and Robin's wedding. There are many other details about the mother that we have come to know throughout the season, but the most important is how they'll fall in love, which will be revealed sometime this year.
Not only do fans know hints about the mother, but the characters of Ted's friends are so well-developed that we feel we know them as if they were our own friends. Marshall Eriksen, the big-hearted lawyer and soon-to-be judge, married Lily Aldrin, a kindergarten teacher that he met in college where he also met Ted. Robin Scherbatsky, the Canadian morning talk show host, is soon to be wed to Barney Stinson, a worker at Goliath National Bank who coined the phrase, "It's going to be legen-waitforit-dary." What they all have in common is Ted, and they become the family of the show, supporting him and leading him to sometimes sad, often times comical situations in which Ted becomes a better and more well-rounded person. Along with their help, Ted eventually gets to meet the long-awaited mystery woman.
However, based on the first episode of this season, we already know that Lily has met Ted's wife, and that it's only a matter of time before she gets to meet her future husband and become the Mrs. Ted Mosby. Still, these questions remain unanswered: Who is she? How will she meet Ted? What will happen when they do meet? And will she meet all of Ted's friends before she meets him?
We might have to wait to put these questions to rest until the very end. So stay tuned; How I Met Your Mother is on Mondays at CBS.