Hannah Griesel – Contributing Writer
Any long-time smoker ccould tell youabout the increased limitations on their smoking rights that have been imposed over the past decade. In 2003, smoking was banned statewide in enclosed workplaces, restaurants and bars. In 2011, New York City enacted laws banning smoking in parks, boardwalks and beaches, among other places. Along with these events, the price of cigarettes has been raised, and taxes have skyrocketed. These regulations have possibly deferred young people from beginning to smoke, but some loyal smokers won't be so easily deterred.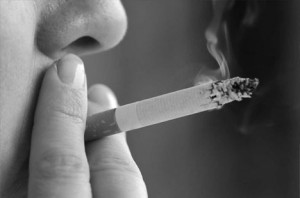 Attempting to follow in the footsteps of SUNY schools at Buffalo, Canton, Cortland and Upstate Medical College, a tobacco-free policy has been approved by the SUNY board of trustees to be put into action by the beginning of the spring semester. However, a state law is needed to enforce the policy on all 64 SUNY campuses.
Possible advantages could include potential smokers never beginning due to the inconvience, non-loyal smokers quitting, cleaner air for all students and faculty and less litter from cigarette butts. While these would clearly be positive effects, Andrew Wyrich's article, "SUNY Smoking Ban Causes Concern" for the New Paltz Oracle highlights some potential downsides th ban would bring about, such as energy being put into legislature that will, in his opinion, be defied anyway, and safety risks of students who choose to wander around the perimeter of campus at night to smoke a cigarette. His article suggests other solutions, such as designated smoking areas, or more assistance to quitting from the health center.
While the ban is still waiting for word on the law that would make or break it, SUNY Oneonta doesn't seem to have any plans to speed up the process on our campus. Only time will tell how this proposal, or other limitations, will influence students, and whether the advantages will outweigh the negatives.