Danielle Rennard, Staff Writer
In honor of Green Dragon Week, Jaimie Cloud brought great enthusiasm to SUNY Oneonta as she spoke about the importance of integrating sustainability ethics into educational institutions, and the large-scale benefits it generates.
Last Tuesday, Jaimie P. Cloud gave a presentation in honor of Green Dragon Week. Cloud is the founder and president of the Cloud Institute for Sustainability Education in New York City and a pioneer in the field of Education for Sustainability (EfS). Besides writing and publishing works, she helps educate school districts around the country and in other parts of the world about sustainability and how a sustainable environment can be obtained.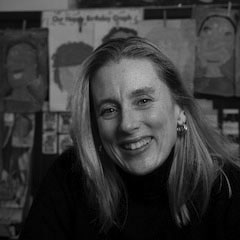 Cloud had a very clear message during her presentation: we are all responsible, arguing that everything any individual does and doesn't do on this planet effects the environment, and that we must come to understand that in order to create a sustainable future. One way that she has worked to help schools become more aware of these actions is by creating a set of EfS Standards and Performance Indicators and developing a full course of sustainability study.
Cloud says, "I want to leave the world better than I found it. I care about elegant ideas and creating the conditions for life-long learning and continuous improvement."
She explained that one of the main problems for students when attempting to be sustainable is that it is considered "cool" to have the newest thing rather than the sturdiest thing. A prime example is the iPhone. An individual may have an iPhone that is in perfect condition, but because a new model comes out he/she now wants the newer one. This becomes a problem because it creates waste. We are the only species that generates material that eventually becomes waste. The solution is to realize that life can in fact flourish even if there are fewer materials.
According to Cloud, students need to realize that your "status" isn't related to how much or what "stuff" you have. Rather the mentality should be, "You're cool if you're sustainable," which would imply that overconsumption does not define one's "status."
The results from Cloud's work are incredible and have really been beneficial for the environment. Students have been able to learn more about sustainability and change their attitudes about it. The programs she has created allow students to realize that they can help in creating a more sustainable future. It's even had a positive impact the schools and communities; entire school cultures have been changed and relationships between the school, parents and the community have become stronger.
Many students and adults have begun to work together to improve the air quality, reduce waste and decrease energy use throughout the community. If more schools joined the network of environmentally-active schools for a sustainable environment, it would have an amazing effect on the world.