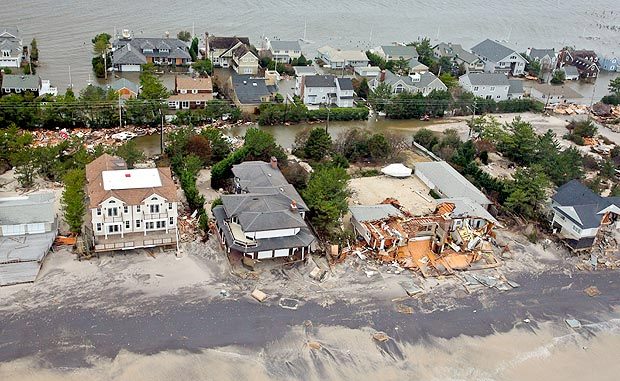 Reilly Van Dyke, Staff Writer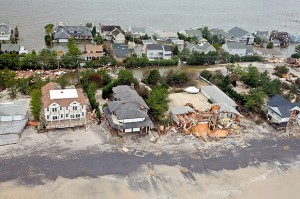 While Hurricane Sandy caused massive amounts of damage along the east coast to many homes, roads and wildlife, some of the most significant points of destruction took place in Staten Island and New Jersey.
During the highest peak of the storm, a surge and high tide of water caused water levels to rise about 13 feet in some areas of downstate New York and New Jersey. However, amongst all the water, the most dangerous issue is what happened Monday night, when hundreds of thousands of gallons of diesel oil spilled into Arthur Kill, a waterway that separates New Jersey and Staten Island.
According to the Huffington Post: "Damage of four storage tanks at a fuel facility in Sewaren, NJ, has been reported by the Coast Guard National Strike Force." This fuel facility is owned by Motiva Enterprises LLC, and works in conjunction with Shell and Saudi Refining, Inc. The Coast Guard is taking responsibility of supervising the clean-up efforts, and has also reported that two of the tanks have appeared to have released oil fluid. However, as of Thursday afternoon, it is unclear as to how much diesel fuel was spilled.
Before the storm, each tank held 336,000 gallons and initial reports suggested that about 350,000 gallons of oil was spilled into the water. However, what hasn't been determined yet is the effect that this oil spill will have on these communities, especially when it comes to matters of public health and the damage that has been done to the environment.
An environmental health expert assured the public that a diesel oil spill was going to be less of a risk than a crude oil spill, which caused great devastation to the environment and wildlife off the gulf coast back in the summer of 2010.
James Shine, an aquatic chemistry lecturer at the Harvard School of Public Health, was interviewed by the Huffington Post. He states, "Anytime you release that many gallons of potentially toxic compounds into the water, it's not a good thing. Luckily, for this mixture, it's got some characteristics that would make it dissipate sooner rather than later compared with crude oil." Although less toxic than crude oil, diesel fuel still contains harsh, toxic chemicals that can be dangerous to marine life and plants, so a quick clean-up is imperative to restoring the surrounding area.
Larry Ragonese, the press director for the New Jersey Department of Environmental Protection, and about 130 responders that were at the scene Thursday morning said that truckloads of absorbent materials, boats, barges and other materials were all being sent in an effort to contain and absorb all the oil that was spilled into Arthur Kill and the two local waterways, Smiths Creek and Woodbridge Creek.
As of now, rescue crews have been able to remove 39,000 gallons of oil, and have also rescued 30 birds coated in petroleum fuel. While Motiva Enterprises was not giving any comments in regard to Hurricane Sandy, their website has suggested that enlisting preventative measures for the future is one of the top priorities for the facility. As for effects regarding the health of the public, the smell of the exhaust fumes is the same as what is released from cars and buses, only in a much more concentrated quantity.
"It's a highly volatile material," explained Shine, "which means it prefers to be in the air rather than the water."
Currently, crews are continuing their efforts in order to restore Arthur Kill and the surrounding areas along the east coast that were severely damaged by Hurricane Sandy.