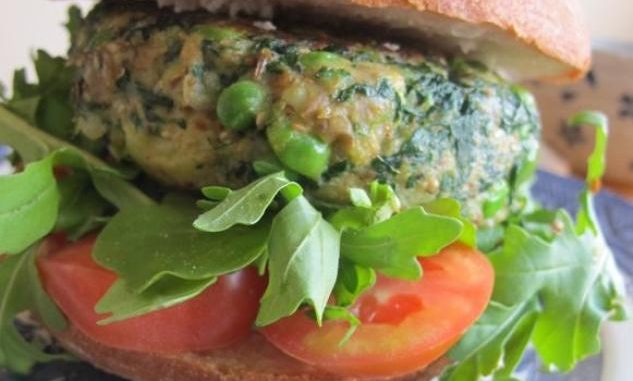 Brooke Edwards, Staff Writer
Estimated Time: 20 minutes
Serves: 4
After a full day of classes the drudgery of making dinner may seem tedious and exhausting. Spinach "burgers" are delicious and easy to make for both vegetarians and non-vegetarians. Gather the following ingredients in advance, and you are half way to completing a satisfying dinner.
Ingredients:
1 bag of frozen spinach thawed and well drained (squeeze all water out)
2 egg whites and 1 whole egg
¼ cup diced onion
½ – ¾ cup shredded cheddar cheese
½ cup Italian seasoned breadcrumbs
Salt and pepper for taste
Instructions:
Sauté the onions until soft. Combine all of the ingredients in a medium bowl. Once you have mixed all ingredients together, form individual patties. Lastly, place olive oil on a preheated nonstick skillet over med-high heat and cook for 4 to 6 minutes or until golden. Easy as one, two, three. Enjoy as is, or place on a bun or pita.