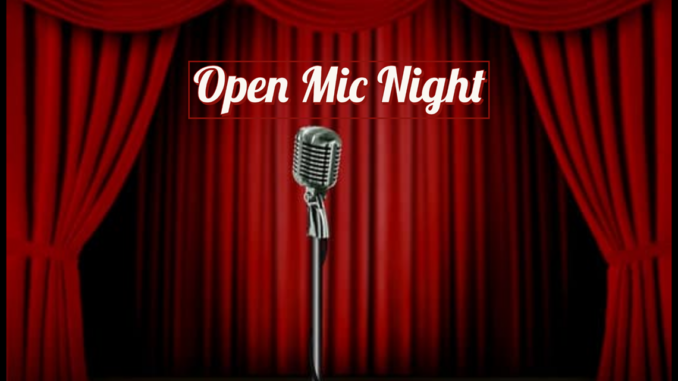 Mary Bidonde, Staff Writer
On Monday, Oct. 23, Tobey Hall held their very own Open Mic Night hosted by RA Savannah, Rakell, and Richie. It was the first RA event to kick off at Tobey Hall this semester. Their hope is to see how many people will come to determine their future plans of events. Tobey residents came down to the first floor lounge and watched their friends perform various songs and comedic acts. Residents were seen cheering, laughing, and applauding each performer. It was duly noted that the night was a complete success.
RA Richie opened the event by first welcoming residents for joining and kicking off the night with a few jokes. Once finished, RA Richie passed the mic on to the next performer and the real fun began. The night brought in great songs, hilarious skits, and interesting commentaries. Popular karaoke songs that night included Bruno Mars's "Grenade" and Adele's "Someone Like You." One of the highlights of the night was when a Tobey resident began a commentary and comedic skit while the mic faced technical issues. Despite this unexpected occurrence, the show kept on.
There were also a couple of duet performances during the night. One duet performance included Ice Spice's "Munch," which brought more energy and laughter to the nightly festivities. This performance appears to have been the favorite of the night. It wasn't long before the competitiveness of the night took over. One by one Tobey residents felt more comfortable going up and performing, leaving eager students to wait for their turn to have the mic. Several residents were practically fighting over the mic to perform karaoke and show off. While the energy and excitement in the room was off the charts, it could be a little overwhelming at times. However Open Mic Night was still a lot of fun, opening the doors for RAs to plan more events in the future.
By the end of Open Mic Night, Tobey residents were more acquitted with each other then before. Tobey residents also got to know their RAs through conversations and their performances. It looks as if it brought Tobey Hall closer together. Living hall events are great ways for residents to do something fun if they don't want to leave their hall. Tobey Hall events mostly take place in their first floor lounge with the exception of their kitchens or other lounges. Students from other living halls are welcome to join in on Tobey's next RA event. Open Mic Night had all of the benefits as any other campus event. It offers students the chance to leave their dorms but not necessarily have to leave their building and make a long trip to their destination. These types of events deliver the same atmosphere and comfort of socialization to the dorms. To find out more about Tobey events join the Corq app or go to the Campus Connections website. Go to Tobey's next event, have fun, and enjoy yourself!