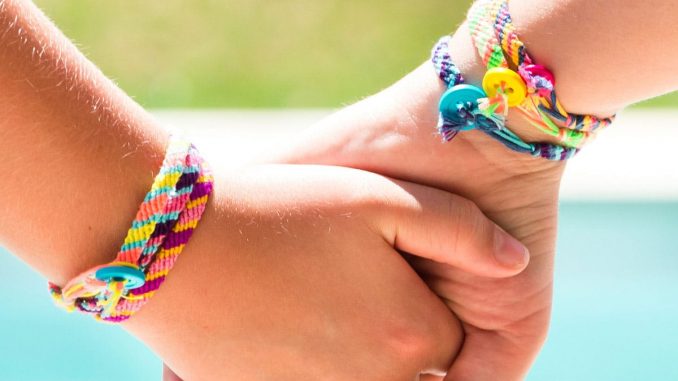 Lara Murray-Sterzel, Staff Writer |
On Wednesday, April 12, Curtis Hall residents and students gathered in the first-floor lounge to make friendship bracelets. The RAs got to work bringing their supplies to the lounge and making their bracelets while residents arrived. After they finished their bracelets, residents would grab a snack from the table, and sit with RA Catie as she gave them tarot card readings.
Nicole Cravotta, the RA behind the event, revealed that after holding a game night with the residents, a student expressed how she would like to make friendship bracelets out of the bucket of beads from the residence hall closest. Cravotta liked the idea and decided to give it a try. "Basically, this event is designed for residents to make friendship bracelets with their roommates, build a better connection with their friends, and build a better connection with me through socializing. It's just a way to build community with the residents," said Cravotta.
Cravotta became an RA when she saw how one of her friends impacted her residents' lives and felt she could offer those same traits to her own residents. But taking on this position can be hard. She said balancing work and school took a toll on her mental health. Carvotta said you must have a high level of emotional capacity to handle it at times. But she advises anyone who's considering becoming an RA, to find the positive in it.
"I think you need to find the good in it and find something that you're passionate about within the job. I'm passionate about connecting with my residents but I know that a lot of my coworkers are passionate about creating boards and door tags. Kind of find something that drives you to want to continue and just make the best of it. And stay true to yourself in terms of focusing on your mental health," said Cravotta. Cravotta and the other RAs are planning another event towards the end of this month called "Pop Away the Stress". Which is a fun bubble rapping event where you can talk to your friends and relieve stress through participating in the fun activity.