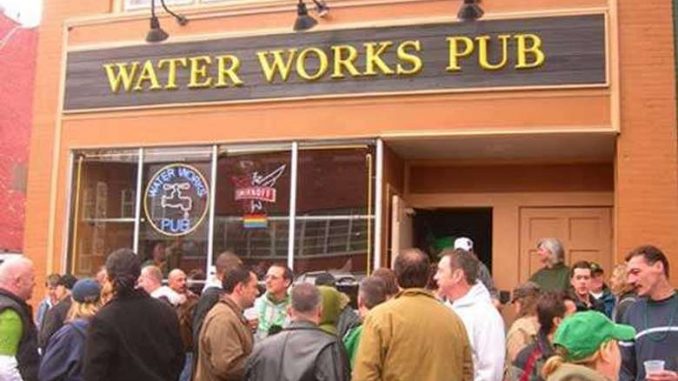 Christopher Milazzo, Staff Writer |
Over the weekend, I traveled to Albany, New York. It may seem silly to talk about traveling and only heading an hour away, but I have never been to Albany before. I was always intrigued by Albany and the metropolitan feel it has. I got there on Friday night and met up with one of my friends who lived there.
Settling in, I never realized how much of a walkable city Albany is. Compared to Oneonta, which is filled with hills, it was surprising to see a walkable town in Upstate New York. Some stores and restaurants are open 24/7, while bars remain open till four in the morning, meaning there is always something to do no matter the time. My friend gathered a whole entourage to take on the streets of Albany. We walked through this huge park to our first destination; Waterworks Pub. Waterworks Pub is one of the most popular gay bars in the area. This was my first time at a gay bar, and I didn't know what to expect. We walked into the bar, and I was greeted with the best music I have heard in a bar, ever. It felt lively, bright, and welcoming.
Downstairs of the bar is a karaoke lounge. The club was packed shoulder to shoulder and wasn't intimidating at all. The music felt inviting, it was trying to draw you in to let out any sort of feelings you were having. While there, I felt the most alive I've felt in months. It felt so riveting to dance your heart out and be so welcomed by everyone there. While on the dance floor, drag performances were happening on the stage. You could feel the energy the performers were giving, and everyone was reciprocating that energy.
We left Waterworks Pub and the energy from there followed into the streets, it felt so alive. My entourage and I just kept walking the streets for most of the night, sharing funny stories and exploring the city. We explored till three in the morning and finally headed home. On the next day, we all walked through the city in search of something to eat. We found a breakfast spot that was in the downstairs portion of a store. Much like Manhattan, some buildings in Albany have a hidden entrance that leads to entirely different businesses inside another. It was fun to see the architecture of the city and see how it differs from other places I have visited. The whole city was exciting to visit and felt like a good escape from Oneonta.
Traveling to new places is something I have always wanted to do in my life. We shouldn't feel so confined to one place and feel like we're stuck there for the rest of our lives. Traveling is your chance to take in something new and learn something from that place's culture. Whether you travel an hour away or across the globe, there is always going to be something to learn and experience.