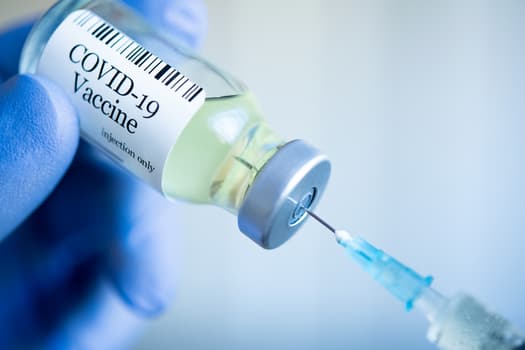 Ashley Hopkins, Staff Writer |
Danielle McMullen, Chief of Staff at SUNY Oneonta, had some good news to share about the COVID rates– or lack thereof– on campus during the Common Council meeting on Oct. 19th, 2021.
McMullen called her update a "lack of COVID update," and reported that as of Oct. 19th, 96 percent of the student body is fully vaccinated. This means that the student rate is even higher than the vaccination rate of staff and faculty, which according to McMullen is "either close to or higher than 80 percent at this point in time." As of right now, just two students are in isolation and three in quarantine, which is a huge difference compared to last year and even at the beginning of this semester. "We're still moving in the right direction and I feel confident that we will continue to do so for the rest of the semester," said McMullen.
Mayor Herzig said that SUNY's success in continuing to have positive cases on the decline was a "clear, unscientific indicator that vaccines work." However, he was not pleased to hear that vaccination rates weren't as high in other areas of the community, specifically public safety jobs such as the police and fire departments.
When asked by Herzig to estimate the vaccination rates of these departments, Dr. Diane Georgeson, City Health Officer, estimated anywhere from 75 to 90 percent. "Personally, I would have expected the opposite, and I am still struggling to understand why those who are so committed to protecting and saving lives are more averse to becoming vaccinated than others," said Herzig. He said he wants to explore "how to better understand and address this concern." He plans on reaching out to other cities that have had success with this issue and hopes to learn how they combatted this.
Moving back to a more positive note, McMullen said it's "a positive sign that we're moving in the right direction because we have so much activity." She mentioned that Oct. 30th is a busy day on campus at SUCO, as there is a playoff game and a volleyball tournament. This follows Fall Fest that happened on Oct. 24th, which held a bunch of musical performances from multiple student performers and bands. Fall Fest partnered with the Songwriter's Club and WONY for other fun activities.
Additionally, the community is also having a Halloween volunteer effort from 11-2:30 p.m. where students are going to be working with merchants and families on the outdoor distribution of Halloween candy. "That's something that I know we did last year and we're looking to continue that tradition moving forward," said McMullen.
It's awesome to get back to more in-person events on campus, as that's something that a lot of students missed. Online events, while they're at least something, just aren't the same as having fun in person with your peers. If we keep moving in this direction, things will start to feel almost completely normal by the spring semester– hopefully. The announcement that students living in residence halls can now host people from outside those halls as long as they're fully vaccinated is another sign that we're doing the right thing. Hopefully, this good luck will continue into the spring semester!