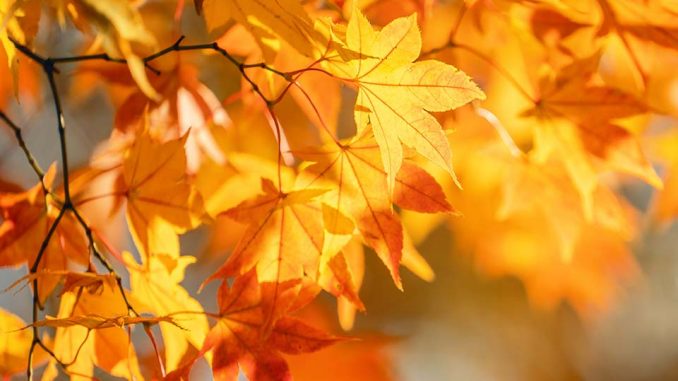 Alexa Di Palermo, Staff Writer |
Now that fall has arrived, many people, especially me, are ready to jump into the spirit! We have spent all summer waiting for the heat to cool down and the season to start. It's finally time to embrace many fan-favorite fall traditions! From days outside in the cold, to the cute fall clothing, and the holidays, there is nothing about fall that should bring anyone anything but excitement! These things, in my opinion, are the seven most fun fall festivities!


1. Apple or Pumpkin Picking
If you're looking for a fun way to spend a day, apple or pumpkin picking is the way to go! You can buy festive fall snacks, take photos, and buy a pumpkin to decorate or bake with! At the end of the day, you can watch a scary movie and carve your pumpkins!
2. Pumpkin Carving or Decorating
After your fun day picking pumpkins, what could be more enjoyable than extending the festivities? I have the best memories of carving pumpkins with my family. We would play music, carve cool designs, and at the end of the night, we would have a new decoration to put on the porch!
3. Baking
Once you have collected all the apples and pumpkins you could ever desire, what better idea than to bake! There are many fall recipes that taste so much better when filled with love. Spend the day with your friends and family baking! If you want, you can even have a competition to see who can bake the best fall snack!
4. Decorating Home
No matter where you live, it is important to decorate just because it's fun! Play some music, decorate, and when you're done, put on a movie! It was my favorite way to spend the last Sunday of September as a kid.
5. Shopping
I may be biased here… but I love shopping. Shopping for cozy sweaters and fall pajamas makes me happy… but what makes me happier is shopping for Halloween-related items! Costumes, decorations and candies to give out. It's exciting!
6. Hiking/Walks
Here in Oneonta, we have many beautiful trails to hike and you should give one a chance to enjoy the weather. Although hiking is not my favorite thing to be doing, I do like to take some time to enjoy the cool weather before wintertime arrives.
7. Fall Themed Drinks
I'm not a coffee person but seeing everyone get excited about pumpkin spice is exciting because it's the first true indicator of fall. There are also other apple cider or hot chocolate drinks that remind me of fall!
8. Football!!
Lastly, we have a fan favorite, football. My best memories have been made during this time of year at football games with my best friends or watching football with them. I am not the biggest sports person, so I can't say I understand football, but it's entertaining!
Fall, although it is my favorite season, may not be for you. I still hope that everyone finds peace in something this fall and appreciates the beauty of it. We are so lucky to be enjoying this fall at SUNY Oneonta!