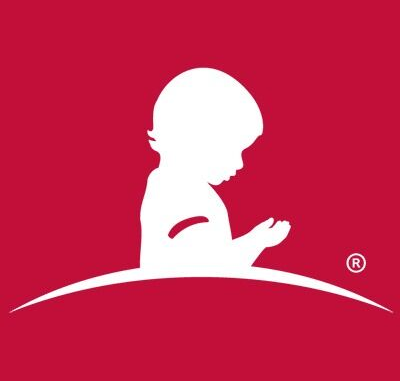 Alexa Di Palermo, Staff Writer |
If you are a person who enjoys the gift of giving, St Jude's Giants is the perfect club for you to join! As a person who enjoys giving and helping others, it was super fun for me to participate in a meeting! I went to the first meeting of the semester, so I was able to get to know a lot about the club and those who participate in it while being there.
Once I arrived, the atmosphere was very inviting; music was playing, and everyone was talking to one another. Soon the meeting started, and we were able to meet the fabulous E-board! President Jordan Palmer, Vice President Dina Tadbiri, Treasurer Michael Breton, Secretary Korral Shapira, and Public Relations Officers Grace Skrezyna, Mya Hesson, and Mike Nunziata were all extremely inviting and passionate about the club. They encouraged everyone to get involved, help others, and join the fun!
St Jude's Giants holds many fundraisers to raise money for the St. Jude's Children's hospital. Not only that, but they highlight the importance of service learning and program execution. Students will get to come up with and share ideas to raise funds and do genuine good! This can not only make someone else's day, but it can make yours! Doing acts of kindness are proven to make you feel good and that's one of the amazing reasons to join the fun!
When I asked Palmer, a senior here at SUNY Oneonta said "I think other people should join because we make our events and meetings as fun as we can while helping others! If helping kids and other people is something that interests you, our club is the one for you!" As an education major, I love to help others and do things that may not be just beneficial to me, but to others. At the end of the meeting, I even decided to join! It feels good to be giving!
When I asked what the clubs biggest challenge is, Palmer replied with "I would say our biggest challenge was during COVID and losing one of our biggest ways of fundraising through bake sales, and more as we were virtual, but E-board is super excited to get back to safe in-person events!" The club is looking for people to join, help with new fun ideas to raise funds, and donate to a great cause!
In the future, the club has already planned more uplifting cards, exciting gifts, creative crafts, and fun-filled fundraising events in the future! If this is something that interests you, you are invited! Come, meet new friends and do something to make somebody's day!
If you are looking to join, join us at our next meeting, you are more than welcome! It is on Nov. 3rd, starting at 8:15 p.m. in Fitzelle Hall room 106!
Remember SUNY Oneonta, we can make the change!