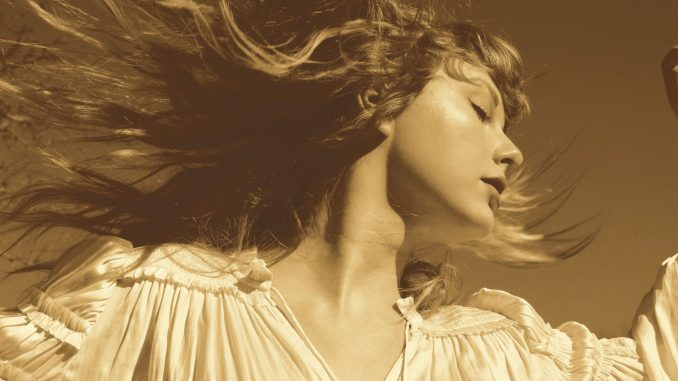 Rachel Dobkin, Staff Writer |
After Taylor Swift signed with Universal Music Group's Republic Records in 2018, she was able to obtain the rights to her own music for the first time since she signed with Big Machine Label Group back in 2006. When she signed to Big Machine Label Group, a loophole in the contract made it so she would lose the rights to all her original six albums that she made up to that point. After signing to her new label, she is still allowed to re-record her music, which Swift has already begun to do with the recent release of "Fearless (Taylor's Version)."
This album consists of the 13 songs from the original Fearless album released in 2008, the six additional songs from the Platinum edition of the album, six never heard songs "From The Vault" and an additional remake of the song "Today Was A Fairytale" (originally recorded on her Speak Now album).
The 20 songs that audiences have all heard before have not changed too much. They bring feelings of nostalgia while also putting a fresh take on some fan favorites. I think the biggest difference is Swift's voice. You can really hear the difference between 18-year-old Taylor and 31-year-old Taylor, which is a bittersweet moment. Although "the old Taylor can't come to the phone right now," you are able to hear the new Taylor and how much she has grown as an artist and how much her fans have grown with her.
These six songs "From The Vault" are songs from 18-year-old Taylor that never made it onto the album. "You All Over Me (Taylor's Version)" featuring Maren Morris, is about lost love. Swift sings about the aftermath of a relationship and how she just can't get over the one she lost. Although a sad song, it's one many can relate to.
"Mr. Perfectly Fine (Taylor's Version)" is also about a broken romance, but it has a more upbeat, punchy tone to it than "You All Over Me (Taylor's Version)." Although it's super cheesy, it's a cute bop to listen to dancing around alone in your room using your hairbrush as a microphone.
The instrumentals for "We Were Happy (Taylor's Version)" are just beautiful. This song gave me chills. The lyrics were a tad corny, but nevertheless, it was a really passionate song about plans that never came to be and a reflection on another lost love. This was the most country-esque song "From The Vault" and really brought back '08 vibes.
"That's When (Taylor's Version)" featuring Keith Urban gives some relief from the other tragic love songs "From The Vault." This song is about being there for one another and it's so genuine and sweet. Swift and Urban's voices are just beautiful in this song.
"Don't You (Taylor's Version)" is another one that gave me chills. This song hits and should be added to any sad girl playlist. If you ever felt like your feelings were played with, listen to this song to get all those feels out.
I was really hoping for a strong ending, but "Bye Bye Baby (Taylor's Version)," is just too cheesy. "Mr. Perfectly Fine (Taylor's Version)" was clever enough to still be enjoyable, but this song was just disappointing.
On some final notes, "Breathe (Taylor's Version)" featuring Colbie Caillat is just as beautiful as the original, but I wouldn't bother listening to "Love Story (Taylor's Version)-Elvira Remix." "Love Story" needs to stay in the pop-country genre, and it did not fit this remix.
Although the songs "From The Vault" may not be the best out of all the amazing songs that Swift has made, they are still worth listening to, especially if you have been following her for the last decade. The album as a whole is fun to sing along with and it's also nice knowing that Swift is once again able to own the songs that were beloved by her and so many others.