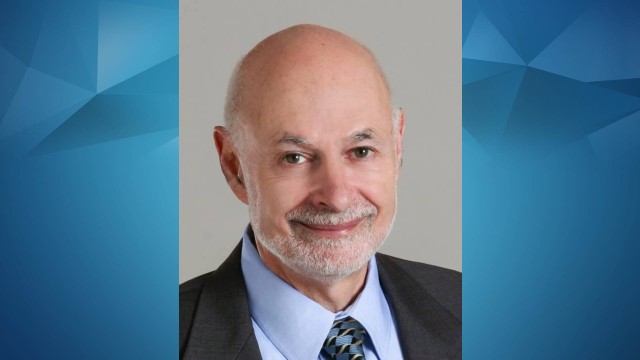 Rachel Dobkin, Staff Writer |
Oneonta Mayor Gary Herzig released a statement on Feb. 23 announcing that he will not be running for re-election this year. It is at this time that the community can reflect on Oneonta's progress under the leadership of Herzig.
Herzig has been the mayor of Oneonta since 2015 but did not originally have aspirations to run for mayor. He was heavily involved in the community and decided to step up after the unexpected passing of former Mayor Richard Miller.
Herzig said that all mayoral duties can be challenging, but points out a troubling time during the pandemic. "We are dealing with issues that we thought we would never be dealing with. We had to make decisions on how to re-invent local government. We had to make decisions on what people should be allowed to do and what they should not be allowed to do. We had to make quick decisions with the circumstances being very serious." Just as many students feel when taking online classes, Herzig also feels that communicating and running an office through Zoom is a lonely way to operate.
Herzig also touched on the challenge when it comes to the political climate of today. He said, "Most of the things that we do here on a local level should not be political, but in today's environment almost every little thing becomes political, like wearing a mask or not wearing a mask during a pandemic becomes political, so that has been one of the things that has been a challenge to navigate."
On a positive note, Herzig said, "I think COVID has taught us just how important the relationship between the college and the local community is and I think because of that, we've had some rough times, we've learned from it and I think that the relationship we have with both Hartwick and SUNY is as strong as it's ever been if not stronger and I'm optimistic that we can keep it that way."
Herzig mentions a few accomplishments from his time as mayor thus far. He said, "We have made great advances in providing new housing options for people of all income levels. We will be breaking ground this spring on artists' lofts downtown [on Dietz Street]. We've been busy at work building our infrastructure."
Some of this infrastructure includes the rebuilding of the wastewater treatment plant, the revitalization of storefronts downtown, renovating the parking garage, building a new transit hub downtown and creating a marketing campaign which caught the attention of those that don't know about Oneonta.
"One of the things that I am proudest of and feel best about is that I think the city of Oneonta in the last six years has caught the attention of the region and even the state as a city that not only has a glorious past but also has a promising future", said Herzig.
There are also opportunities for students to become involved in the city on a political level. Last fall, the Chair of Diversity, Equity, and Inclusion, Mahem Waheed, suggested having students serve on the various boards and commissions that the city has to offer. Herzig fully supports the idea and hopes that students will take this opportunity as it becomes available.
Herzig said, "I want all the students of both colleges to know how important they are to this city. They bring diversity, they bring creativity, they bring entrepreneurship. The students are essential to the success of Oneonta. The college needs a strong community to be successful; the community needs a strong college to be successful."
Herzig also wanted to thank the students for doing their part in keeping everyone safe during this pandemic. It's greatly appreciated and noticed.
Herzig will retire in Oneonta after the last 10 months of his term.