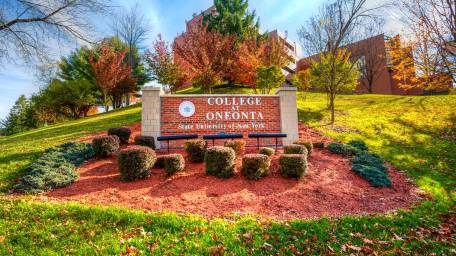 Hannah Lonergan, Staff Writer |
Acting President Craig noted in the progress report from Nov. 6 that "right now we are in the midst of developing a plan for the spring."
The Office of the Provost sent out an email on Nov. 2 to outline an update on the upcoming semester. In this email, the office provides a brief list of updates which include: the updated spring semester calendar, a new course schedule that "allows some degree of choice for students who want to take classes on-campus," indicating that there will about 80 in person classes, adjustments to key dates of the spring semester and information about course delivery modes.
President Craig explains that they will have to deliver a plan for the spring semester on Nov. 16. Currently, the spring calendar shows the semester beginning later than usual, on Jan. 25. The push back of the semester start date was intended to "allow for appropriate acclimation, testing and quarantining prior to on-campus classes and activities, which can begin February 1, 2020" according to the Office of the Provost.
Spring break will now be replaced with four personal wellness days throughout the semester. These wellness days, according to the Office of the Provost, are meant to "provide a brief break from classes and meetings." According to the follow-up email from the Office of the Provost on Nov. 5, students will not be assigned work or have classes on these days. The schools will also give students "an opportunity to participate in on-campus social and relaxation activities."
These personal wellness days are scattered throughout the semester, occurring on Feb. 16, March 10, April 8 and May 3.
President Craig also acknowledges in his progress report that during his office hours, a student was concerned with the lack of a spring semester. He quotes the student in saying, "Not having a spring break will be a real obstacle for us, we need that week to take the stress out of our lives."
The Spring 2021 commencement has also been pushed back to May 15.
After the spring semester calendar was updated, the social media forum on Instagram @voicesofoneonta featured students displaying their opinions about the changes. One student explains, "Students are burnt out from this semester and next semester will likely be the same. Scattered wellness days won't prevent that." Other students shared similar opinions about this change. One shared, "Online courses are extremely draining and even when we were doing in-person classes I look forward to that break to relax."
Another key change is that registration for Spring 2021 courses has been moved to the week of Monday, Nov. 23. According to the Office of the Provost, students have shown interest in having in-person classes next semester and to accommodate this demand, the school needs more time to prepare the course schedule in time for registration.
More updates will likely come from SUNY Oneonta's administration as registration and the beginning of the Spring 2021 semester approaches.