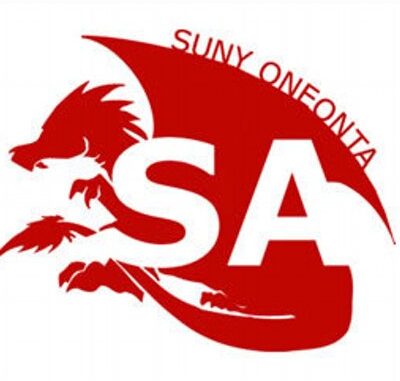 Hannah Lonergan, Staff Writer |
Recently, Student Association (SA) funded clubs have found their financial accounts emptied. An email was sent out to students from the Office of the President on Oct. 7, a day after the funds were removed, regarding semester refunds. Outlined in the email, "all fall 2020 students will receive credit adjustments for the following components of the Comprehensive Student Fee" which includes "full credit for the student activity, student life and transportation fees."
Students were charged 100 dollars for a student activity fee this semester, under the Fall 2020 Comprehensive Student Fees. According to Oneonta's webpage, this fee goes to SA sponsored activities such as "campus organizations, daily activities (most virtual or live streaming available), plays, student media, "Red Dragon Safe Escorts", free transportation for shopping, non-medical funding of Oneonta Emergency Squad, a portion of College camp, scholarships and free legal advice".
Students were charged 24 dollars for the Student Life Fee which supports "programming for lectures, multicultural events, performing arts, movies, and other student-centered special events organized by A/C, the Activities Council."
Other fees such as the Transportation Fee and the "pro-rated credit for the athletic fee" are also outlined in the initial Fall 2020 Refunds email.
The email, however, did not explain where the money for refunds would be coming from. When the money was taken from club accounts, it came as a shock to many e-boards as the semester recently reached its halfway point and event planning has been underway.
The college sent a notice to the club leadership members on Thursday, Oct. 15 explaining that the decision to revoke funding from clubs was "imposed upon our Student Association by SUNY." Since all SA recognized clubs are funded by the Student Activity Fee, which was to be refunded, the "monies originally allocated for the Fall 2020 semester have been removed from respective clubs." According to the email, the school has been working to "remediate the actions taken."
Budget requests for next semester will be open later in the semester when the college decides on a plan for the spring.
Despite all clubs resorting to virtual meetings and events, many are facing obstacles when it comes to the lack of funds.
The president of Esports Club, Jacob Adler, explained that the club will have to decide how to move forward without financial support. The competitive gaming club has been developing teams to compete in tournaments for the various games their members play. Many tournaments require an entry fee and unexpected funding cuts forced plans to change. They had also planned to work with a guest speaker for an event that they were working on with another organization. The club will now have to find other ways to fund these fees, leaving their events up in the air for the rest of the semester.
WONY, the radio broadcasting organization on campus, is also facing trouble without budgets. Abigail Perrin, WONY's General Manager, claims that one big loss is not being able to hire somebody to build them a new website better for student use. Their current website has become a way for students to stay connected to the organization while not on campus.
Though many clubs are hoping to get their budgets back next semester, a lack of current funding will cause a delay in many campus projects. Perrin notes that since WONY is in the process of moving buildings, some work the club was hoping to accomplish this semester will likely be postponed.
Refunds can be viewed on the Fall 2020 student bill. To stay up to date with information regarding refunds, students can be directed to Oneonta's COVID-19 page on their website: https://suny.oneonta.edu/covid-19
As the semester continues, other clubs will also have to look for footing without funding for events that will engage a virtual audience. If anyone has any questions regarding the budget allocations and club funding, you can contact @[email protected].