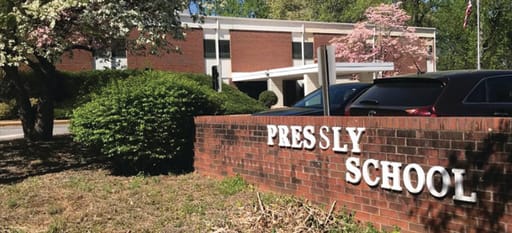 Isabelle Torres, Staff Writer |
On Fri. Oct. 9 a lawsuit was filed in North Carolina Federal Court against the city of Statesville, Officer Michael Fattaleh and the Iredell-Statesville Board of Education. This came about because an autistic boy, who is referred to in the case as "L.G," was handcuffed for nearly 40 minutes by former school resource officer, Fattaleh while allegedly taunting and restrained the boy back in 2018.
L.G. was a student at Pressly Alternative School where he was involved with an individualized education program that was tailored to his specific autism diagnosis, learning disabilities and behavioral issues. At the time, he was working closely with a special education teacher and behavioral health specialist. Both of whom were very much aware of his diagnosis and triggers.
Court Papers show that on Sept. 10 of 2018 the mother, referred to as "A.G.," informed employees at Pressly that L.G. was prescribed a new medication that could affect his behavior the following day. The next day the boy grew "agitated and verbalized being stressed out." He was then placed in a safely monitored "quiet room."
Officer Fattaleh saw the boy spitting, went inside the room and allegedly said, "he's mine now," before seeking more information regarding why the boy was inside the room. Other staff members mentioned that they did not need assistance moments before Fattaleh entered the room. L.G. was then put into a kneeling position where the officer pinned his arms behind him and handcuffed him.
The officer went on to taunt the boy verbally which was caught on his body camera. It is also shown that the boy did not look up, speak or make any movement when Fattaleh entered the room. He went on to say, "if you spit on me, I'm going to put a hood on you," and, "if you, my friend, are not acquainted with the juvenile justice system, you will be shortly." Later he held the boy face down into a pillow and placed his knees on his back to hold him down. He was heard asking the boy if he could breath and then asked, "have you heard of the term babysitter?" Fattaleh continued "I take that term literally, my friend." The officer twisted the boy's arm causing him to cry out in pain, according to the court papers.
The boy remained in handcuffs for over 38 minutes until another officer unlocked him when his mother arrived.
At the time, L.G. was seven years old, was four-foot-six-inches and weighed 80 pounds. He has not returned to the school as he has been homeschooled since the incident. His mother states that he still suffers from emotional trauma and post-traumatic stress disorder from what occurred. The lawsuit states that Officer Fattaleh was placed on administrative leave and later resigned from the Statesville Police Department. Fattaleh's attorney Ashley Cannon said that the officer was responding "to a report involving a student" at the time.